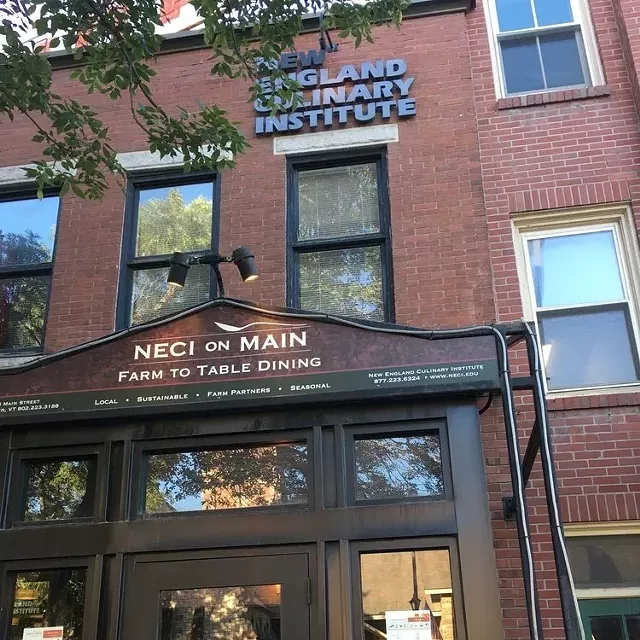 Courtesy of New England Culinary Institute
NECI on Main stopped dinner service
Last month, in an effort to
consolidate resources and reduce costs
, the
New England Culinary Institute
's bakery and café, La Brioche, left its longtime home at the corner of State and Main streets in Montpelier and moved across the street.
La Brioche set up shop in another restaurant operated by the culinary school, NECI on Main, at 118 Main Street.
"It will work beautifully," NECI president Milan Milasinovic
told Seven Days in January
. "The baking will be done in the kitchen [at NECI on Main]. The building will accommodate both businesses."
This week,
NECI on Main
ceased dinner service, Milasinovic confirmed. NECI's decision to stop dinner at NECI on Main — the only meal the restaurant was offering — was a business decision based on a lack of customers at night, he said.
"At night we would only have a few people, it was not profitable," Milasinovic said … "You put your money where you can make some business. We don't have enough traffic at night, but we have a lot of traffic in the morning. It's an obvious decision."
In its new location, La Brioche is open weekdays from 7 a.m. to 2 p.m. on the first floor of the (former) NECI on Main, which at one time occupied two floors.
The counter service restaurant is expanding its menu from baked goods, soup and sandwiches to hot meals at both breakfast and lunch, according to Milasinovic. Menu items will include omelets and pancakes in the morning and meat and fish dishes at lunch, he said.
Asked the name of the restaurant at 118 Main Street, Milasinovic replied: "I call it NECI. You're eating at the New England Culinary Institute."
NECI currently has 50 students, Milasinovic said. According to a
2014 cover story
in
Seven Days
, it had about 800 students 20 years ago.