Courtesy of Community Barn Ventures
Stone Mill in Middlebury
A collection of food businesses will open in Middlebury in the fall as part of a development project at the Stone Mill, an 1840 building on Otter Creek that was formerly owned by
Middlebury College
.
The project at 3 Mill Street is the first Vermont development project spearheaded by Community Barn Real Estate. The company is an affiliate of
Community Barn Ventures
, a business founded in the fall of 2017 by Addison County business partners Mary Cullinane and Stacey Rainey.
Cullinane and Rainey purchased the 9,000-square-foot building for $500,000 in January 2019 and expect its $1 million renovation to be complete in late September, they said.
It will open with tenants that include the
Mad Taco
,
Dedalus Wine
Shop
, Lost Monarch Coffee (a sister business of Middlebury's
Royal Oak Coffee
shop) and the Arcadian To Go, the developers said.
The
Arcadian
outlet will offer sandwiches on house-made baguettes and salads prepared by the Arcadian, an Italian restaurant that opened last fall in Middlebury. The lunch food, said Arcadian chef-owner Matt Corrente, will have a "European deli aesthetic."
The Mad Taco will occupy the bottom-floor space
formerly home to the Storm Café.
The restaurant and bar will have an outdoor patio with six to eight picnic tables — and possibly a seasonal tiki bar — as well as indoor seating for about 30 people, said Mad Taco co-owner Joey Nagy. The Middlebury location will be the fourth Mad Taco restaurant, which originally opened in Waitsfield in late 2010.
"I went and looked at the space and fell in love with it," Nagy said. "It's a perfect fit for us."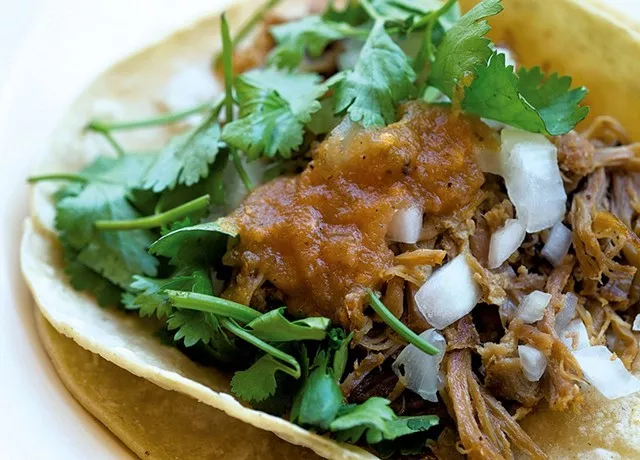 Jeb Wallce-Brodeur
Mad Taco
The other food businesses in the building will be part of the
Stone Mill Public Market
, a roughly 2,000-square-foot space on the building's first floor. With the exception of Lost Monarch Coffee, the businesses will share a checkout counter — an arrangement that helps make it feasible for several retailers to operate in one building, the developers said.
"It's really hard in a small downtown to open a single shop," Cullinane said. "We really wanted to create a building that the community saw as a place to go everyday — and [provided] a reason for a retailer to open their store."
Upper floors will house co-working spaces and four Airbnb rental units. Burlington-based home goods store
Slate
will design the short-term lodging and have a retail presence in the building's public market, according to the business partners.
The goal of the project is to create a community gathering place, a building in which the various enterprises on each floor interact with one another, the developers said.
"When you have a community as amazing as Middlebury, it's very easy to fall in love," Cullinane said. "We did that with this community and we are thrilled to be able to give back a little bit."