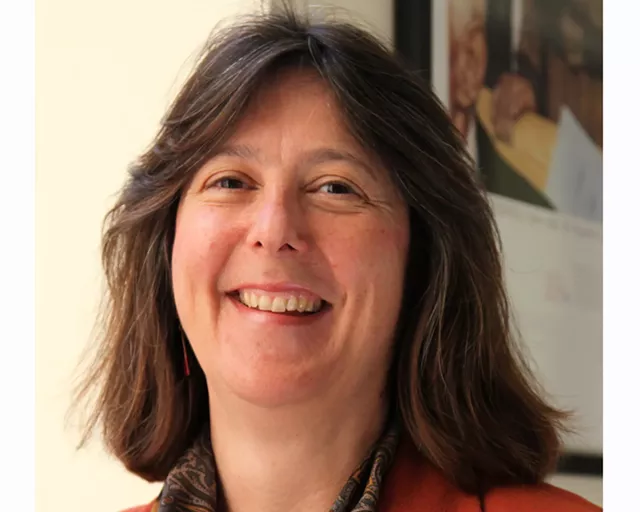 Courtesy of Vermont Arts Council
Karen Mittelman
The
Vermont Arts Council
announced today that it has found a replacement for former executive director Alex Aldrich, who stepped down in April. Karen Mittelman will take the helm at the state nonprofit organization in October.
Mittelman is currently director of the Division of Public Programs at the National Endowment for the Humanities in Washington, D.C., where she has worked since 1998. With a doctorate in U.S. history from the University of Pennsylvania, she has also held positions at the Smithsonian National Museum of American History and the National Museum of American Jewish History in Philadelphia.
VAC selected Mittelman from a pool of 70 applicants from Vermont and across the U.S. Her ties to the Green Mountain State have been in the form of visits to the Bennington area throughout her life.
"We are thrilled that Karen Mittelman has accepted the executive director position," said VAC chair Bob Stannard in a press statement. "In a time when federal arts funding is uncertain, it is vital to have an executive director who has significant experience in a national leadership role."