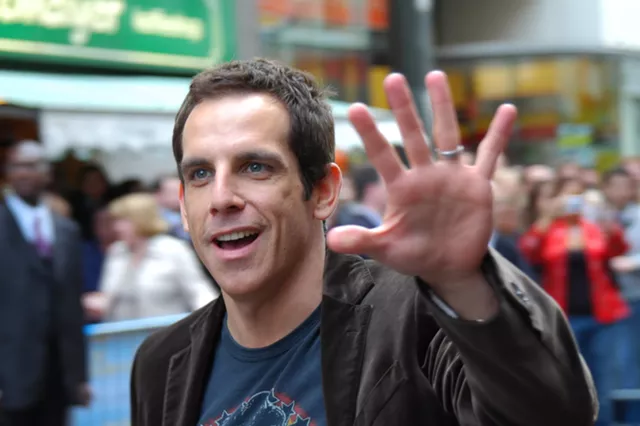 Dreamstime
Ben Stiller
In recent weeks, Ben Stiller
has been spotted
in various locations around Plattsburgh and upstate New York.
And just what is the famed comedic actor doing in the sleepy Lake City, exactly? Pounding Bud Light Limes at the Naked Turtle, perhaps? Getting in some quality "me time" after
splitting with longtime wife
and fellow actor Christine Taylor? Scouting locales for
Zoolander 3
,
Meet the Grandparents
or (pleasepleasepleasepleaseplease)
Mystery Men 2
?
Almost, but not quite.
Stiller is indeed scouting locations for a new project. He's directing an untitled miniseries for Showtime centered on the
June 2015 prison escape
of two inmates from the Clinton Correctional Facility in nearby Dannemora, N.Y.
And guess what? You can be in it! A casting call for the series is slated for this Saturday, July 22, at the Strand Center Theatre in downtown Plattsburgh.
The chances of finally catching that big break are fairly slim, though. Several media outlets
have reported
that stars Benicio del Toro, Paul Dano, Eric Lange and Patricia Arquette are attached to the project. The miniseries' co-casting director Rachel Tenner, however, declined to confirm those reports.
"There are still some pieces in motion and we're not ready to make any announcements," Tenner told
Seven Days
in a recent phone call.
So if Stiller isn't scouring the North Country for an undiscovered actor to play inmates Richard Matt and David Sweat, what roles is Tenner hoping to fill?
According to a flyer announcing the casting call (right), Tenner and crew are essentially looking for extras. Specifically, they seek law enforcement and correctional officer-types, men and women ranging in age from their 20s to 60s, and folks to play reporters, photographers and camera operators. So, y'know, fake news people.
"We're really looking for all types of people," said Tenner, whose credits include casting for
Zoolander 2
, the Coen Brothers'
True Grit
remake and the FX series "Fargo," among numerous other projects. While most of the roles will be of the background variety, she added, a handful of small speaking roles will be available.
If you go, Tenner advises patience. For one thing, it's likely to be a long day — the call runs from 10 a.m. to 5:30 p.m. And she's expecting quite a crowd.
"I think this is going to be a big one," said Tenner. "I'm hoping for 700 or 800 people. But it's a great way to flush out a cast."
She added that aspiring thespians should leave the "Macbeth" monologues at home. And maybe refrain from quoting your favorite
Zoolander
and
Tropic Thunder
lines.
"Just relax and be yourself," she said. "We just want a taste of who people are."