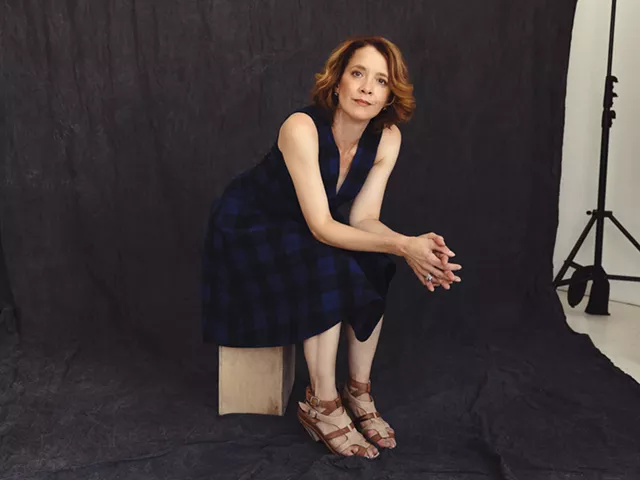 Courtesy of Renata Hinrichs
Renata Hinrichs
There's a new act in town — or, more precisely, four new acts. Monica Callan, of the local theater company
MOXIE Productions
, is gearing up for a winter run of solo shows titled the "One & Only Series" at the Grange Hall Cultural Center in Waterbury Center.
Renata Hinrichs
opens the series with performances this Saturday and Sunday, January 14 and 15. The New York City actor and playwright presents her autobiographical show,
Random Acts
, which chronicles her upbringing as the daughter of a white Lutheran minister on the South Side of Chicago. The show won Best Storytelling Script in the 2014 United Solo Festival.
"I think the solo show is not always supported because … from a producer's standpoint, it's a tough sell," Callan says in a phone interview with
Seven Days
. "When you have five people in a show, they bring five networks of [audience members.]" Regardless, she says she's committed to sharing the stories of individual performers. "My love is new work, and helping people develop that," Callan continues. "Those new voices, those stories, those are things that need to be shared."
The performances are scheduled to coincide with Martin Luther King Jr. Day, which is Monday, January 16. Why share the story of a white woman in observance of a day honoring the famed black civil rights leader?
"It's a story about how a colorblind child gets dropped into this environment and how she makes sense out of all of it," Callan explains. "And how her father's dedication to Martin Luther King's principles have reverberated throughout her life in ways she never even imagined. It's sort of a reflection on those ripples."
"Writing from Life," a workshop led by Hindrichs and various area writers, follows the performances. Those writers include Geoff Hewitt, Al Boright, Luke Reed and Gene Beckwith.
Future installments of the "One & Only Series" include performances by Dennis McSorley, Renee Johnson and Heather Massie.