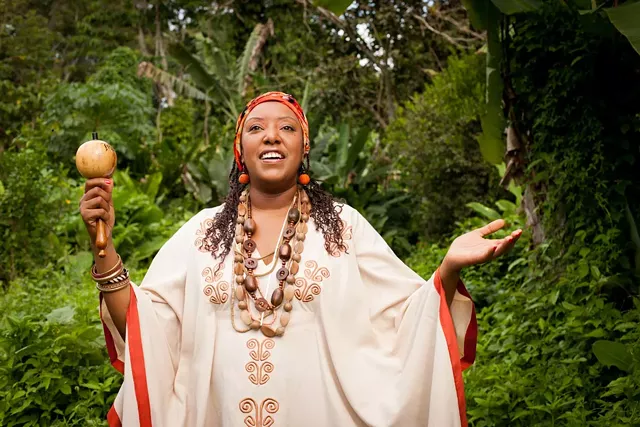 Courtesty of Betsayda Machado
Betsayda Machado
Mixed Methods
is bringing Afro-Venezuelan icons
Betsayda Machado
y Parranda El Clavo to Burlington for a
special performance
on Wednesday, January 11, at
North End Studios
. Below, you'll find a video announcement made especially for their Burlington show.
It was only
in the the last year
that Machado and her rhythmic/choral collaborators, Parranda El Clavo, gained widespread notoriety outside of their small town of El Clavo in the Barlovento region of Miranda, Venezuela. The town has a population of approximately 1,500. The group is known for its traditional Afro-Caribbean music, soon to be showcased on the group's forthcoming debut album.