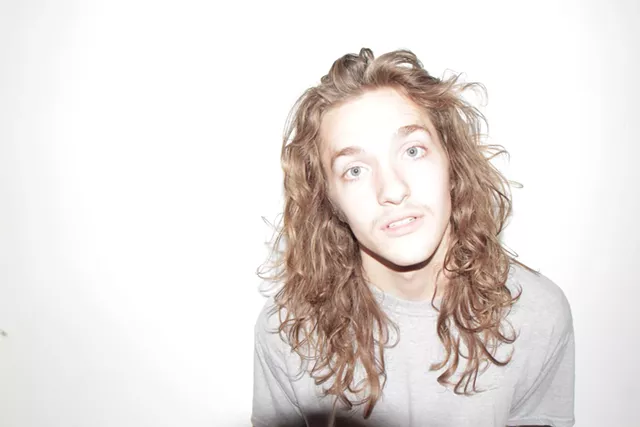 Courtesy of Jarv
Jarv
A new monthly hip-hop series debuts at ArtsRiot in Burlington on Thursday, June 30:
Sound Affects: A Community Event
. The
Sound Affects
team introduced itself to BTV with a Waking Windows 6 showcase in May. But the ArtsRiot event marks the first shindig in the crew's permanent home. So, who are these guys?
According to local rapper Mertz, SA is a group of local rappers and DJs dedicated to raising the profile of hip-hop in Vermont and throughout New England by fostering a sense of community within a sometimes splintered scene. It's kind of a "high tide raises all boats" theory.
Here is Mertz in an April interview with
Vermont Hip-Hop News
:
Our state is too small to have artists vying over the same audience. Sound Affects can be everyone's home field, where we can all meet once a month to support the artists who have new projects to showcase. This unified approach will lead to more connection throughout the scene & ultimately, artists feeding off of each other for inspiration. We want to bring everyone together for the greater benefit of us all.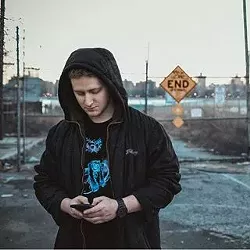 Courtesy of Budnick
Budnick
Each event will feature a choice selection of local talent in addition to regional performers in an effort to make connections to hip-hop scenes beyond Vermont. Headlining Thursday's show are the Rap Night All-Stars, a crew of Maine and New Hampshire artists who host two like-minded series in their home states:
Rap Night Portland
and
Rap Night Manchester
.
Those series are celebrating seven and three years, respectively. So, clearly, there is precedent for the concept having success. The Rap Night All-Stars include
Ill by Instinct
,
Eyenine
,
Ben Shorr
, Stay on Mars,
Seth on Gray Street
and DJs
El Shupacabra
and
Myth
.
Representing the 802 are
Budnick
(a 2016 Seven Daysies award nominee for Best Hip-Hop Artist or Group),
Jarv
(recently toured with R.A. the Rugged Man),
Bless the Child
and
SkySplitterInk
. As will every SA show, the night ends with an open freestyle cipher, which anyone and everyone is invited to join. Except maybe
Seven Days
music editors. We have weak flow.
But wait. There's more!
In addition to the music, there is a beat auction, in which one lucky entrant will win a free beat courtesy of SkySplitterInk, one of BTV's foremost producers. And there will be free swag from Sound Affects and sponsors
Unknown Arts
and
Sticky Brand
.
Also, women get free entry before 9 p.m. (Cue record scratching off the turntable.)
I know, I know. The whole "ladies night" thing is kinda creepy, right? Settle down. It's not what you think.
According to Mertz in a recent email to 7D, the idea is to encourage women to participate because, "hip-hop events are usually dominated by men," he writes. "We are a community event and want to encourage women to come and be involved in our community."
If you've ever been to a local hip-hop show, you know that statement is true. Those shows tend to be sword fights And I don't mean lyrical swordplay between battle rappers. With the very notable exception of the Lynguistic Civilians' LC, there just aren't many female rappers in the local scene.
Incidentally, this very morning Attorney General William H. Sorrell and Karen Richards, the executive director of the Human Rights Commission, held a press conference to announce the release of a joint report on the illegality of gender-based pricing.
So, aspiring lady MCs, maybe take advantage of the SA freebie while you can?