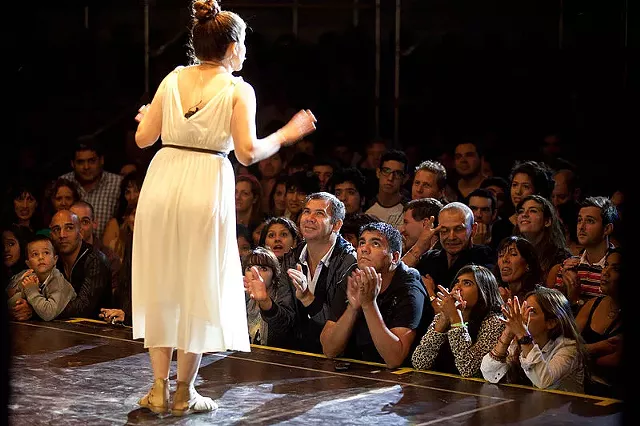 Courtesy of Vermont Humanities Council
The Bard is beloved worldwide: a production in Mexico City
What will the world do on the 400th anniversary of your death? For most of us, the answer is a big fat nothing. But perhaps there's still time to turn out a zillion plays that actors and audiences will revere four centuries from now.
Meantime, Tuesday brings a pair of back-to-back opportunities to get your Will on. William Shakespeare, that is. Not surprisingly,
Vermont Shakespeare Festival
executive director
John Nagle
and the University of Vermont have a hand in both Bard-themed happenings.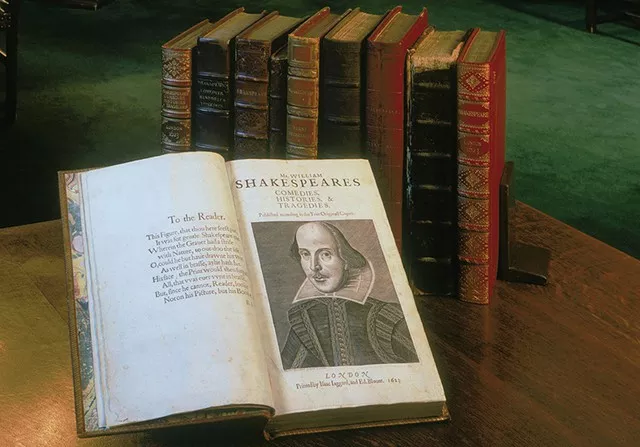 Courtesy of Middlebury College
The First Folio of 36 Shakespeare plays, at Middlebury College Museum of Art in February
First up is a talk provocatively titled "Shakespeare Now! Back to the Future," by Ralph Alan Cohen, at UVM's Royall Tyler Theatre. Cohen is the cofounder and director of mission at the
American Shakespeare Center
, and a professor of Shakespeare and performance at
Mary Baldwin College
, both in Staunton, Va. Let's just say that if the playwright hadn't existed, Cohen would have had to find another job. But his happy mission is to show us the continuing relevance of Shakespeare today — and that's what he'll talk about on Tuesday, April 26, 4 to 5 p.m.
A couple of hours later, at 7 p.m., UVM literature professor Andrew Barnaby will join Nagle and local actor Chris Caswell for the latest iteration of the Vermont Humanities Council's Ideas on Tap series at ArtsRiot. Barnaby's talk is titled "Suppose Within the Girdle of These Walls: How Shakespeare's Plays Were Originally Staged."
Nagle and Caswell will demonstrate with a lively performance of excerpts from the plays as they were meant to be experienced: with drink in hand. (Long-range heads up: In October, Caswell will play Lady Macbeth for the
Middlebury Actors Workshop
.)
Both events serve to preview the Vermont Shakespeare Festival, coming up this summer. VSF will present the politically timely drama
Julius Caesar,
July 28 to 30 at
Shelburne Museum
and August 5 to 7 at Royall Tyler. All hail!