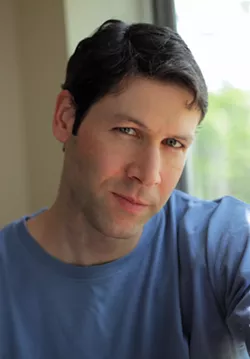 Courtesy of Michael B. Fisher
Local filmmaker Michael B. Fisher
As the
Burlington Free Press
and
other local outlets
reported yesterday, a sting operation by South Burlington police resulted in the arrest of one Michael E. Fisher. The 36-year-old Fisher, of Burlington, was nabbed at South Burlington's Dorset Park and has been charged with the felony of luring an underage girl to have sex with him.
According to the Free Press
, Fisher's criminal record includes multiple convictions for sexual offenses; if convicted on the new charge, he faces a minimum sentence of 10 years and a maximum sentence of life in prison.
Fisher's tale is a sordid one, just the kind of thing that makes for compelling films. Just ask 36-year-old South Burlington filmmaker Michael B. Fisher, who more than once referred to Alfred Hitchcock's 1956 mistaken-identity classic
The Wrong Man
in discussing what he called "a thorn in my side for years now."
Several years ago, when he had just completed shooting a film whose cast included a 14-year-old girl, filmmaker Fisher first learned of the criminal who shares his name. The coincidences of name, age and residence were so strong that, he said, an attorney friend offered to represent him to stave off any future complications. Michael B. Fisher was successful in his request that the
Free Press
print a clarification to a story it had printed about Michael E. Fisher. "I carried that clipping around with me for a little while," said the director.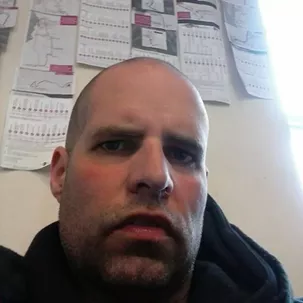 Via Facebook
Repeat sex offender Michael E. Fisher
Yesterday's arrest of Michael E. Fisher was especially unsettling for Michael B. Fisher, who happens to live a short distance from Dorset Park, where Michael E. was apprehended. "That's a lot of very bizarre, disturbing coincidences," said Michael B. Equally troublesome to him was the fact that some of the Facebook chatter about Fisher's arrest questioned whether it was, in fact, the filmmaker who was netted by the cops.
Michael B. Fisher teaches courses at
Burlington College
and
Champlain College
, and regularly leads filmmaking camps for teenagers under the auspices of Burlington City Arts. He acknowledged that news of Michael E. Fisher's arrest, though likely to depart local headlines relatively soon, nevertheless could pose a professional liability. "Being in any way associated with [Michael E. Fisher] could be worrisome," he said.
Seven Days
hereby offers this article in part to set the record straight. Michael B. Fisher is a filmmaker whose
short films
and
music videos
have won several prizes. Michael E. Fisher is a repeat sex offender who is currently in the custody of the South Burlington Police Department. Know the difference.