Courtesy of the Inn at Grace Farm
The hills are alive!
Situated on a hillside overlooking the Champlain Valley, the recently opened
Inn at Grace Farm
in Fairfax offers the kind of views that scream — politely and with a gentle New England accent — "Vermont!" The several nearby waterfalls don't hurt the place's appeal, either.
In addition to its five rooms and suites, the newly built facility boasts a "wedding barn," which just hosted its first nuptial ceremony in April. But the barn, a roundish structure with exposed beams arrayed on the ceiling, has been constructed with more than just one purpose in mind.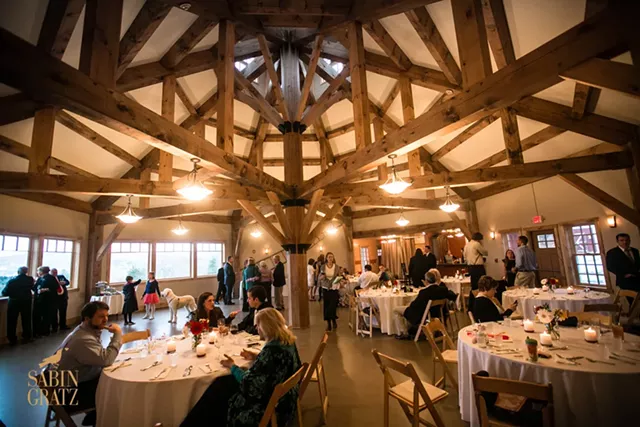 Courtesy of the Inn at Grace Farm
Interior of the wedding barn
Jason Minor, who owns and operates the inn with his wife, Elizabeth, calls it "the only four-season insulated barn in the area that is available year-round."
To that end, the Minors are making an effort to attract other kinds of gatherings to the barn — corporate retreats and holiday parties, for instance. The barn can accommodate up to 110 people.
Other attractions and events offered at the Inn at Grace Farm include weekly games for kids and painting lessons from artist-in-residence
Barbara J. Pafume
.
Courtesy of the Inn at Grace Farm
The wedding barn
The Inn at Grace Farm is at 117 Highbridge Road in Fairfax, VT, 242-4043.