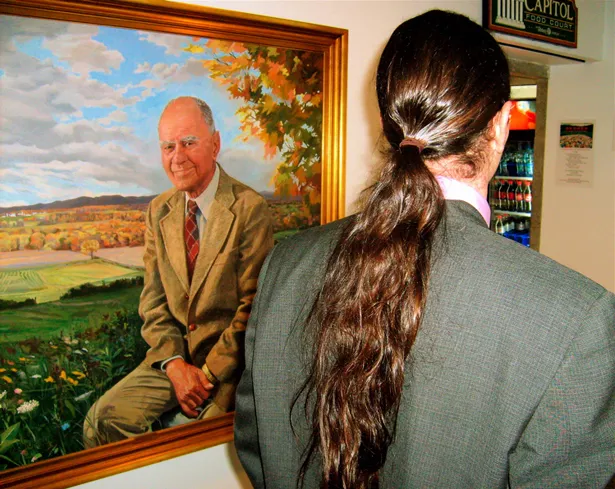 David Zuckerman's long locks
BURLINGTON - To patrons of the Burlington Farmers' Market, veggie-wielding Rep. David Zuckerman has always been "That Local Grower with the Killer Ponytail."
Change that last bit to "Workaday 'Do." On Tuesday, February 12, the Burlington legislator cut his iconic locks - which he'd been growing since 1993 - as a fundraising stunt for four youth-serving organizations in Bennington, Brattleboro, St. Johnsbury and Burlington. One of those groups, Burlington's Spectrum Youth & Family Services, will use the money to send kids on a service trip to New Orleans.
"It's an enormous, generous act to cut your hair off," affirms Spectrum Development Director Joan White, who by lunchtime Monday had counted $545 in hair-related donations. (Zuckerman's locks were selling at "progressive" gradations of $1, $3 and $5 per inch.) The New Orleans trip is significant, White explains, because it will "put kids who are usually on the receiving end on the giving end" of nonprofit work.
"On the one hand, I've had people say, 'You're cutting your hair like [King] Solomon, and your political power will go with it!'" jokes Zuckerman, who will donate his ex-ponytail to the Florida-based charity Locks of Love. "But ultimately, hair and style and appearances are in many ways very overrated in our society. In the grand world of the things that people have to face," he asserts, "the length of my hair isn't that important."