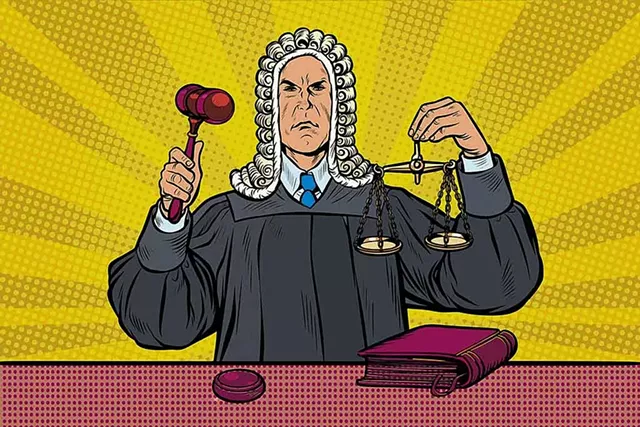 The sitting justices of the Vermont Supreme Court have all recused themselves from an upcoming case because of their professional relationship with one of the litigants.
On Thursday, September 19, Patricia Gabel is scheduled to appear before the court for a civil case involving her former partner. Since 2013, Gabel has served as the Vermont court administrator, the equivalent of the system's CEO, according to her attorney, Bridget Asay.
"Given how many employees the judiciary has, inevitably sometimes those employees are going to be drawn into the judicial system just like other people are," Asay said. "I think this case reflects the fact that the courts have processes in place to ensure a neutral forum."
Only four justices currently sit on the Supreme Court because Gov. Phil Scott has yet to appoint a fifth following Marilyn Skoglund's September 1 retirement.
Five retired superior court judges — Dennis Pearson, David Howard, Theresa DiMauro, Kathleen Manley and John Wesley — will form what's known as a "rump court" to hear Gabel's case.
While it's common for a justice or two to recuse themselves from a case, it's extremely rare for the entire court to sit one out. Paul Gillies, a Montpelier attorney who recently published a book about the history of the Vermont Supreme Court, recalled just two such cases in recent memory.
A scandal engulfed the court in the mid-1980s when three justices were accused of misconduct for their relationships with a side judge. A rump court was called in at least once around that time.
And, in 2005, the entire court recused itself when then-justice John Dooley came before the body as a litigant. He and his wife were contesting a South Burlington development plan that would block their view of the Green Mountains. Gilles represented the Dooleys.
"The idea of an appearance of a conflict is taken seriously by the court," Gillies said.
There was no favoritism in Dooley's case — the rump court ultimately sided with the developers.