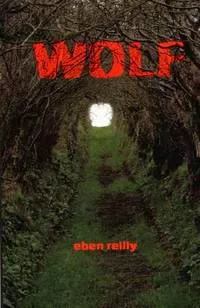 In Bomoseen writer Eben Reilly's young-adult novel Wolf, a dad and his teenage son bond over their love of heavy metal. Thing is, Dad is dead and haunting a van in a southern Vermont back yard, which pulses with the strains of his favorite AC/DC tunes. And Son has been shipped off to his uncle's rural home after an embarrassing incident involving his mood-altering prescription meds.
It's a fresh take on the old father-son bonding theme, that's for sure. And a dramatic adaptation of the novel, titled Return to West Raven, just won Reilly the 21st Vermont Playwrights Award.
The award is bestowed by the Valley Players, Waitsfield's community theater, and comes with a $1000 cash prize and the "possibility of production," according to a press release.
Eben Reilly is the pen name of Eileen Ressler, who hails from an artistic family — her husband is sculptor Rob Ressler, who created Brooklyn's 9/11 memorial. Ressler earned an MFA in playwriting from Brooklyn College two decades ago. She's published Wolf and another novel for young adults with Braiswick, an independent, print-on-demand publisher in the U.K.
Ressler chose her pseudonym in part to reflect the "imaginative contribution" of her teenage son Ben, whom she describes in an email as "my Google on all pop-cultural questions regarding rock [and] metal and [on] details regarding hand guns, lighters and alcohol. He doesn't smoke, shoot or drink to excess, but he did seem to know how [to] load a Colt SAA and how many herbs go into Jägermeister." Ben also vetted Wolf'sdialogue: "He has an ear for authenticity, insisting, 'Mom, guys curse more,'" says Ressler.
The collaboration works — Wolf takes on some hot-button issues without sounding condescending. Gulf Wars, past and present, also feature in the father-son relationship.
Ressler says she and the Valley Players have discussed the possibility of staging a reading of Return to West Raven. For now, she's completing new plays and shuttling back and forth between Vermont and New York City, where she teaches writing at CUNY and other schools. Meanwhile, she writes, her husband is contributing outdoor art to Franconia Park in Minnesota, "where he plans to sculpt a 15-foot arch of fish in August." How long till their three kids start publishing?