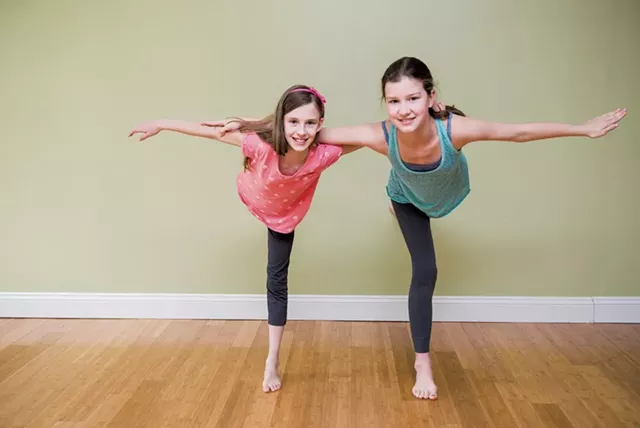 This balancing pose strengthens the entire body while improving balance, coordination and focus.
Steps:
Stand in mountain pose
Bring right toes behind you on the mat
Inhale and bring arms out wide to the sides like wings
Exhale and look at a point that is not moving
Inhale and lift toes up off the ground any amount. Hold here for 5 seconds or as long as you can!
Repeat on the other side
Fly With a Friend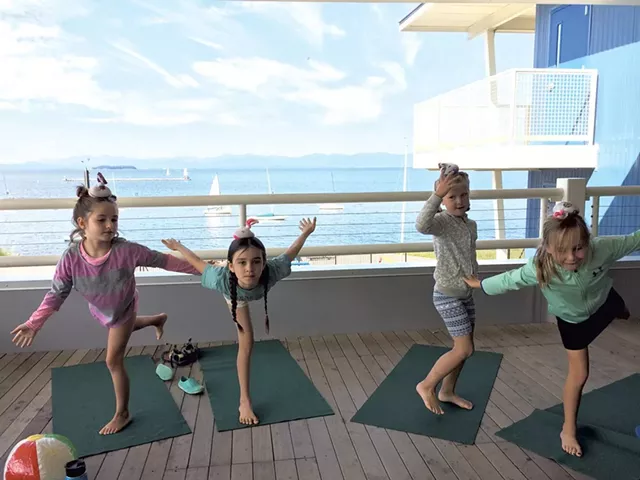 Warrior III at the Community Sailing Center
Stand next to or facing each other and hold hands. Lift opposite feet behind you to fly together!
Pose description courtesy of Susan Cline Lucey, owner of Evolution Prenatal & Family Yoga Center in Burlington and Essex. For more information about kids and family yoga classes, visit evolutionprenatalandfamily.com.