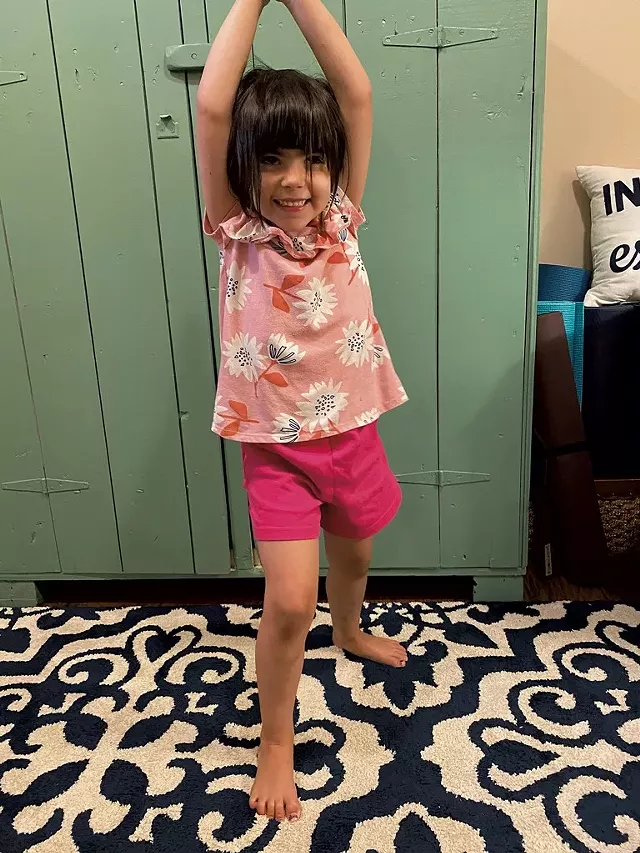 Summer is a time for big fun — and the perfect time for a big, strong warrior pose!
Benefits:
Promotes focus and concentration
Improves balance
Builds confidence
Strengthens all parts of the body
Stretches leg muscles
Brings energy to the body
Steps:
Stand in mountain pose.
Bring one leg back and bend front knee.
Reach your arms up above your head, with palms facing each other.
Switch sides.
Have Fun!
Bring your hands together above your head for a unicorn horn!
Warrior Fireworks: Roll up a scarf in your hand and line up at one end of the room. Do three warrior walks, and then pop your firework into the sky!
Pretend you are a bird getting ready for takeoff.
Yoga pose description courtesy of Susan Cline Lucey of Evolution Prenatal + Family Center in Burlington and Essex. Find info about classes for kids and adults at evolutionprenatalandfamily.com.