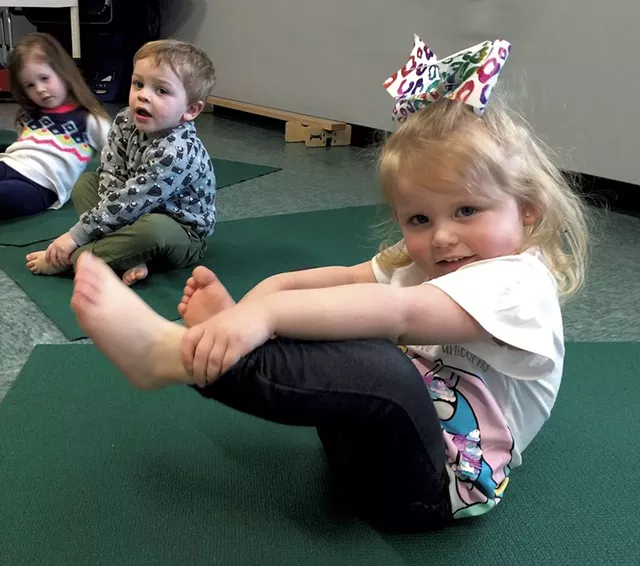 Try this fun balancing pose this spring!
Benefits:
Strengthens core muscles and arms
Opens hips and chest
Improves balance and concentration
Steps:
Sit down with the soles of your feet together.
Bring your hands to the floor behind you for support and engage your core muscles.
Lift your feet into the air.
Try this challenge: Hold on to your ankles and lift your feet into the air!
Have Fun!
Act out The Tiny Seed by Eric Carle or other plant-related books.
Head to the garden to plant flowers and try this pose outside!
Try to "smell your flower" by bringing your toes to your nose.

Pose description courtesy of Susan Cline Lucey of Evolution Prenatal & Family Yoga Center in Burlington and Essex. Find online classes for kids and adults at evolutionprentalandfamily.com.