Susan Cline Lucey of Evolution Prenatal and Family Yoga in Burlington and Essex recommends this perspective-changing inversion pose to strengthen shoulders and arms while stretching hamstrings and spine.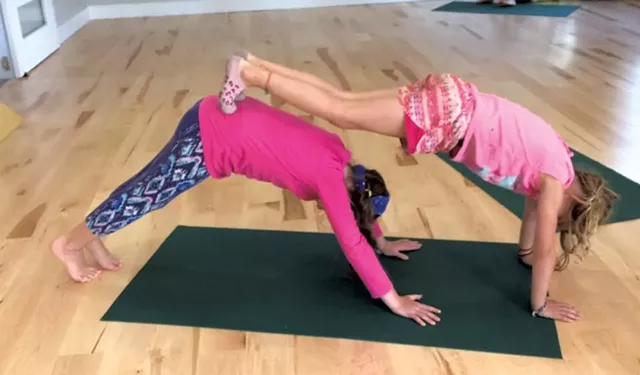 Steps:
Come to hands and knees.
Plant hands and balls of feet firmly on the ground and lift up your hips.
Relax your shoulders away from your ears and spread your fingers wide.
Things to Try: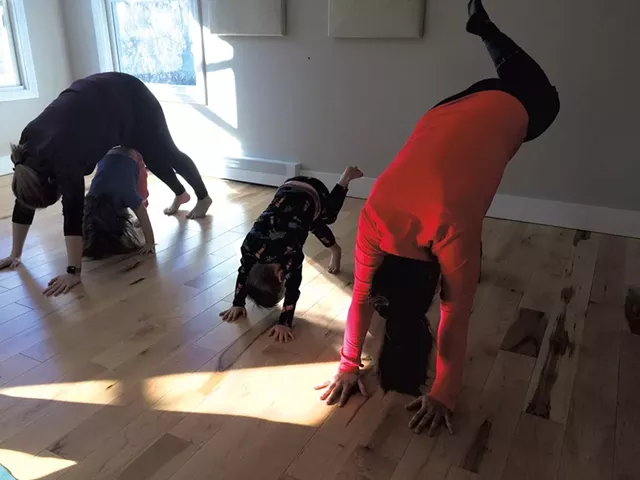 Wag your tail by lifting your leg and waving it in the air.
Double Dog with your family and friends:
Partner 1 comes into down dog.
Partner 2 stands to the side of Partner 1's down dog and plants hands a foot or so in front of Partner 1's hands.
Partner 2 gently brings one foot at a time to rest on Partner 1's hips.
For more information about kids', family, and pre- and postnatal yoga classes, visit evolutionprenatalandfamily.com.