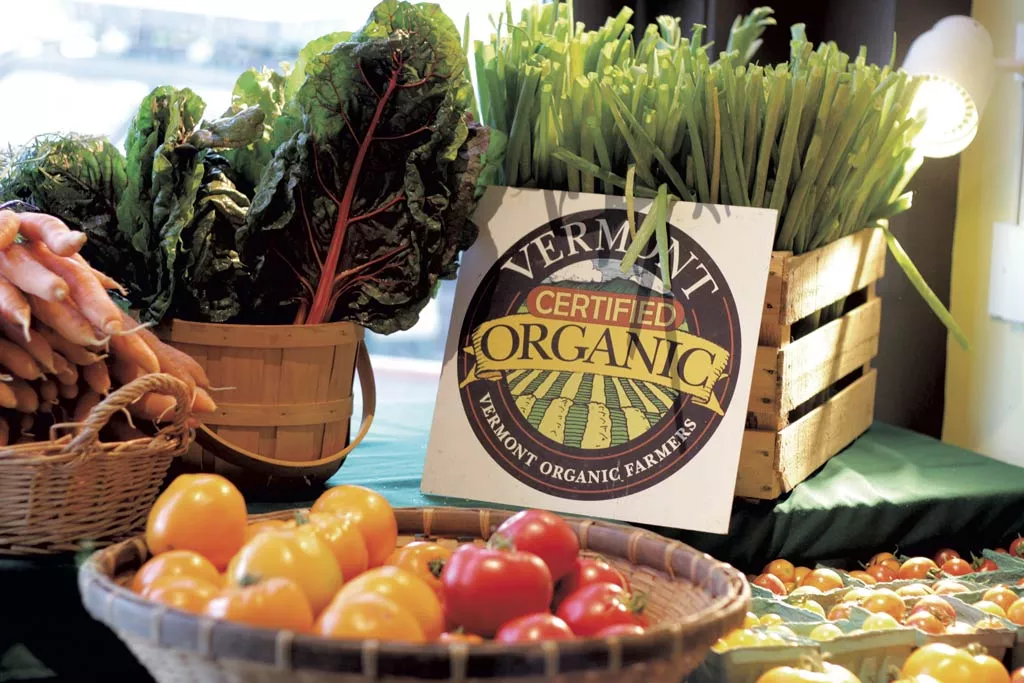 This past weekend, a new indoor market and tasting room called Local Fare opened its doors adjacent to Twiggs in downtown St. Albans.
The opening did not go as planned. "It was probably one of the worst weekends of my life," says owner Tom Murphy, "but it ended incredibly."
Now open each Saturday starting at 4 p.m., Local Fare seeks to showcase northern Vermont's food talent and give farmers and producers a chance to interact directly with customers. It's essentially a farmers market that runs year-round, held during evening hours and sheltered from the elements. Owner Murphy also founded Twiggs; a lifelong railway man, he keeps both businesses running in his off hours.
On Saturday, as Murphy's family and staff set up the market for its first date, a nearby water main burst, and water started gushing across the Twiggs patio into the basement beneath the market storefront. "My sister calls, like, 'You need to come here right now; there's water running up Lake Street,'" Murphy recalls. "So I left work, and, as I turn, it's like a river."
That was at 1 p.m., and, with the opening at 4 p.m., the crew had three hours to get everything dried up and under control. Vendors were arriving to set up their booths. "It was a mess," Murphy says. Town officials came to the rescue by shutting down Main Street, and Murphy and company moved their opening party there, setting up tastings, tables, vendors and live music in the middle of the road for a veritable block party.
Murphy says the turnout far exceeded his expectations: "We probably had, like, 500 people there. It worked out wonderfully."
Featured products at Local Fare include organic veggies from Grand Isle's MR Harvest (grown year-round); homespun jellies, jams, pickles and preserves from Balsam Acres in Georgia; coffee from Brown & Jenkins Coffee Roasters; grass-fed beef from Canamak Farms; poultry and eggs from Dreamwalker Farm; and fanciful cupcakes from Faerie Cakes, among many others. The market can house up to 30 vendors at a time. Come September 6, Hall Home Place cidery will open a cider tasting room off the back of the space, serving tastes of ice ciders, wines and hard cider.
Market vendors will be featured on the Twiggs menu in special items that highlight their products. Murphy says he hopes the synergistic relationship between market and menu will allow gastropub customers to connect a face to the food and farmers to share their stories with diners. "Twiggs will do 300 people on a Saturday night," he says. "I guarantee you, if you come in for dinner and there's all this fresh produce hanging there in the doorway [where the restaurant connects to the market], you're going to go take a look" — and probably buy something.
In the past few years, St. Albans has received millions in federal grants for a downtown facelift. With the renovations recently complete, several storefronts that stood vacant for years have welcomed new businesses. Restaurants, Twiggs among them, have set up outdoor seating and booked live music on weekends. Murphy says he hopes his new market will help draw visitors into the spiffed-up city center. "We get millions of people coming across the border every year," he laments, "and we're a bathroom break for them."
The original print version of this article was headlined "Faring Well"