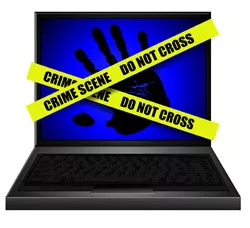 You can learn a lot about a sex criminal from Vermont's Internet Sex Offender Registry: name, date of birth, age, height, weight, eye color, town of residence, the law he/she broke and whether authorities consider the person at high risk of reoffending. More importantly, each offender's mug shot is right there on the web in full color.
But there are crucial details you can't find with a mouse click, such as the offender's address and details of the crime committed. Does he (and the vast majority are men) live on your street, or three miles across town? Was the victim 16 or 60? Was the victim someone the offender knew, or did the offender troll playgrounds for young prey?
The online registry lists the crime for which each offender was convicted, but often that doesn't provide the details that might help a parent or citizen decide whether the person poses a risk. For instance, the crime of "sexual assault 3252" — a common offense among registered sex criminals — could involve sexual assault of an adult, molestation of a child, drugging of a sexual-assault victim or a parent-child situation.
To figure it out, you'd have to go to your local courthouse, request the original criminal case file and read the police affidavit. In Chittenden County, it can take up to three days for clerks to pull a file — longer if the case is more than 12 years old. That's not an eternity, but it sure could feel like one if you just discovered your neighbor is a registered sex offender, and you have no clue what his or her crime was. It happened recently to a Seven Days reader, who describes spending a frustrating few days trying to find out what landed a neighbor on the registry.
WTF? Why put a sex offender's face, birth date and conviction history online, and then leave the public in the dark about where he lives and the particulars of the crime?
In short, because that's the law, says Jeffrey Wallin, director of the Vermont Criminal Information Center (VCIC), which manages the registry.
"We're guided by legislation," Wallin says. Putting case narratives online isn't authorized by law, he clarifies, and would prove a cumbersome task if it were.
Vermont's sex-offender laws have become stricter in recent years. After the rape and murder of 12-year-old Brooke Bennett in 2008, the registry was expanded to include a greater number of sex crimes. Beginning on July 1 of this year, the legislature authorized VCIC to include sex-offender addresses on the web. But a test audit found so many factual errors in the registry that the changes have been placed on indefinite hold.
Today, there are about 2500 registered sex offenders in Vermont, with an average of 85 new ones added each year, Wallin says. Only 1500 of those offenders — the ones convicted of the most serious crimes, such as rape or sex with a minor — are listed online.
The remaining 1000 offenders, guilty of less serious sex crimes such as "flashing," are catalogued in an offline registry maintained by the Department of Public Safety. The public can get certain information about these offenders if the requestor can articulate "a clear public-safety concern regarding themselves or another person," according to state policy. The state can release an offender's name, date of birth, general physical description, date and nature of offense, and information about whether the offender has complied with treatment requirements or has a warrant outstanding for violation of registry requirements.
What constitutes a clear public-safety concern? Wallin offers no strict criteria.
"We look at those on a case-by-case basis," he says. "Every situation is unique."
The online registry is searchable by last name, city/town and county, but not by street or neighborhood. For each offender, the database contains the treatment status (compliant, not compliant, not applicable or unavailable) and whether the offender is at high risk of reoffending. When applicable, the listing indicates an offender is on the registry for a "sex offense against a child under 13."
What makes someone "high risk"? That depends on the crime itself, plus a "validated risk instrument" that considers someone's age, physical condition, pattern of offending and intent to commit additional offenses, says Deputy Commissioner of Corrections Lisa Menard. All that is weighed by the Vermont Sex Offender Review Committee. Currently, 131 offenders are considered high risk, Menard says.
Dozens of others are labeled "presumed high risk," a status applied to all sex offenders who refuse to undergo an assessment by the state, or were convicted before passage of a 2005 law requiring them to do so, Menard says.
Interestingly, the DOC keeps track of the age and gender of victims, but that information doesn't appear online.
Why not? One reason is victim confidentiality.
"If you posted all the details, you might know this person perpetrated the crime against his daughter, and then you're outing the victim," says Sarah Kenney of the Vermont Network Against Domestic and Sexual Violence. Kenney has spent years shaping sex-offender law in the Statehouse.
"Underlying affidavits in crimes can be really inflammatory and contain a lot of detail that most victims wouldn't want out there for the world to Google," she adds.
To state Sen. Dick Sears (D-Bennington), chairman of the Judiciary Committee, the registry is "a useful tool," but it's not "a be-all, end-all."
"It's only a tool for those who have been caught, convicted and put on the registry," Sears says. "So many sex offenders have never been convicted. Look at the priests."
Amen.