name: Faith Holzhammer, 11 Town: Orwell Title: "Signs of Love"
Congratulations to these talented young storytellers/illustrators who submitted comic strips inspired by graphic novels. Each wins a $25 gift certificate to Crow Bookshop in Burlington. We were wowed by your creativity and artistic ability. Below you'll find one of the winning panels.
Other Winners
Silas Hunt, 9 Craftsbury "Sugar'in Vermont 2015"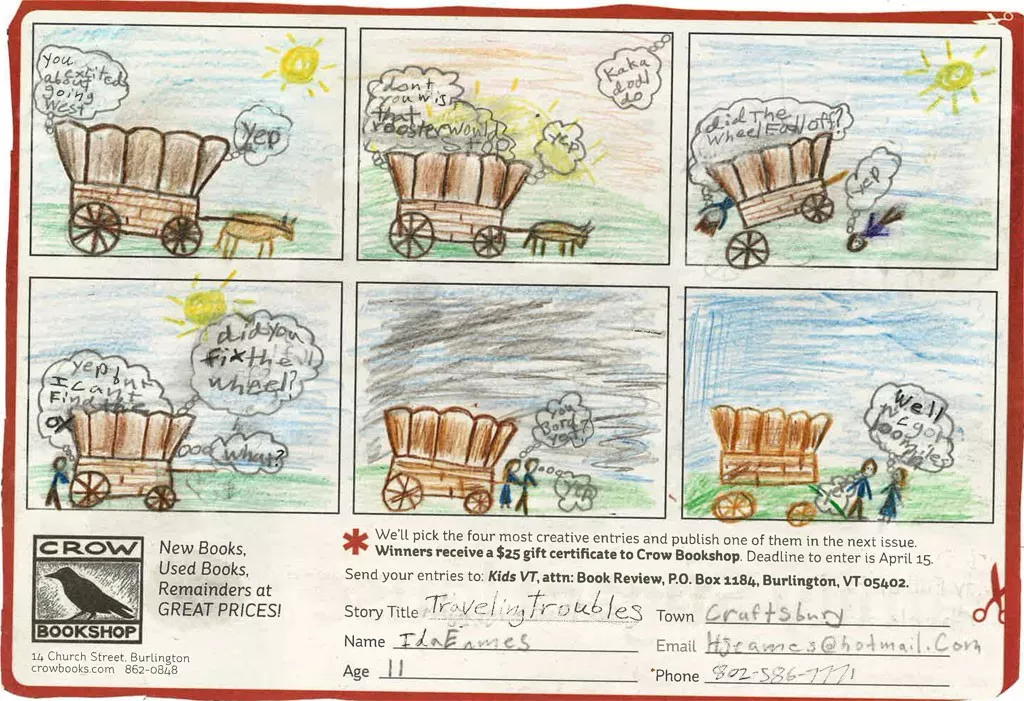 Ida Eames, 11 Craftsbury "Traveling Troubles"
Kate Nelson, 9 Milton "Neon Kitten"