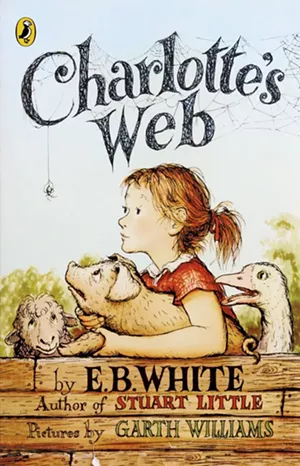 Congratulations to these enthusiastic young writers who submitted their stories about kindness inspired by E.B. White's Charlotte's Web. Each wins a $25 gift certificate from Crow Bookshop in Burlington. We loved reading your warm-hearted tales. We've printed one of the winning stories below.
"There was once a baby peacock. He was very sad because all his friends had sprouted at least two tail feathers, but he had sprouted none. But one day his friend, Carlos, came up to him and said, "Oh, don't be sad. I will share my feathers with you." With a big old "owwwwwch!" Carlos yanked one of his two tail feathers out and gave it to the baby peacock. "Oh, thank you, thank you, Carlos," the baby exclaimed. Then they both waddled along with pride — the baby, very excited, and Carlos, his rump hurting, filled with joy because of what he had done.

To do good, feels good."
Jenelle Hardy, 11
Georgia
Other Winners
Jacob Sternberg, 7
Shelburne
Bayley Hayes, 4
Winooski
Maeve Parker Clark, 8
Hinesburg