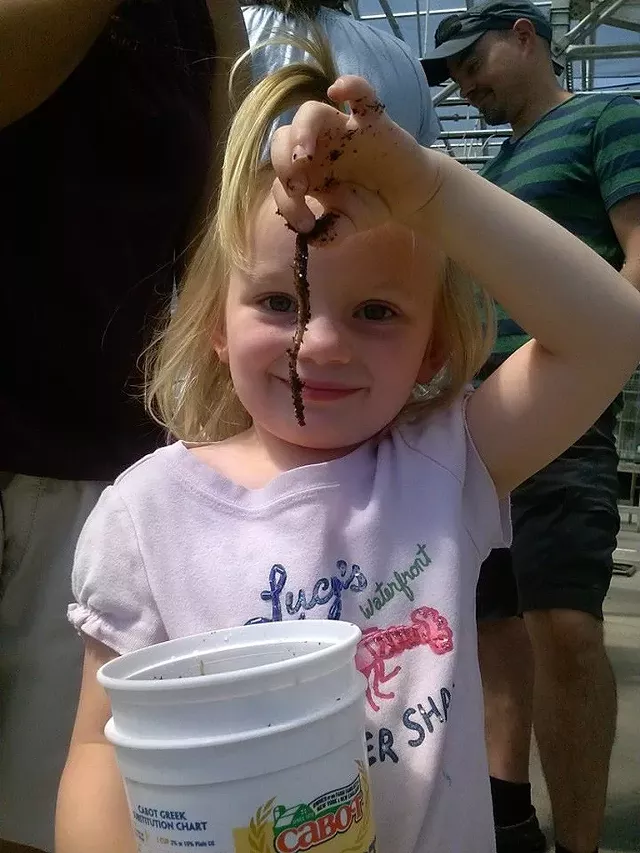 Looking for an extra-rich fertilizer to help your garden grow — and a fun excuse to let your kids play with nightcrawlers? Try vermicomposting, or composting with worms.
When worms eat leftover kitchen scraps, their poop mixes with soil to create a nutritional feast for plants. And unlike with traditional composting, you never need to turn the pile; the worms take care of that themselves. All you have to do is build the critters a habitat.
At a recent workshop at Gardener's Supply in Williston, Vermont naturalist Mike Ather, of the website Backyard Wilderness, showed families how to compost with worms. Here's what he recommended.
To get started, try a temporary starter composter
Collect two 32-ounce yogurt containers.
Place a few small stones in one container.
Drill several small holes in the bottom of the other, then place it inside the first container.
Line the top container with a wet paper towel. This will hold in the bedding and prevent worms from escaping.
Rip newspaper into small pieces, moisten with a spray bottle and place on the paper towel. You should have two or three inches of bedding. Layer dampened, fertilizer-free potting soil or peat moss on top of the newspaper, followed by a layer of food extras, such as produce, coffee grounds, rinsed eggshells, leaves and tea bags. Don't use meat, dairy, plastic, oils or bones; these will attract rodents and fruit flies.
Make a cover for the top container out of cardboard.
Find two or three worms outside and put them in the bin.
The temporary bin will last for about a week. After that, transfer the contents to the garden.
For instructions on creating and maintaining a permanent composter, visit Ather's website, backyardwilderness.com