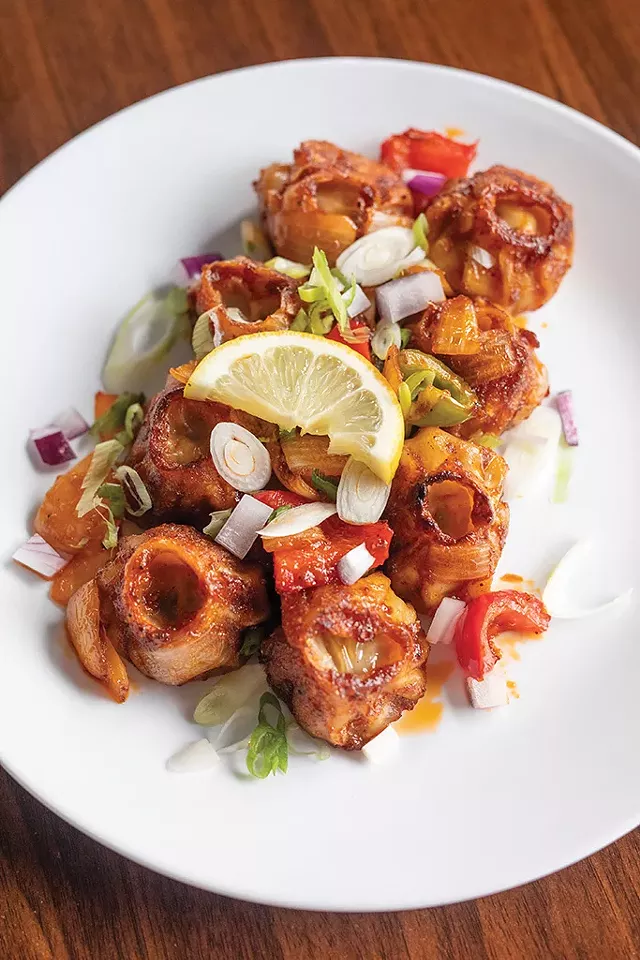 Maya's Kitchen & Bar
At first glance, the menu at this New North End Himalayan joint may look familiar enough: crisp veggie pakoras, steamed momos, Indian curries and Nepali chow mein. But married owners Maya Gurung-Subba and Suk Subba offer specialized plates from some of the more remote reaches of the world. And the flavors — in Nepali choila, Vietnamese flat noodles and spicy momos — are as complex as the waves of migration, colonial rule and occupation that have long defined the region where India, China and Southeast Asia meet.
Bento
This tucked-away sushi shop and Japanese deli specializes in the eponymous segmented lunch boxes. A skilled chef fills them with fresh, high-quality maki and nigiri made to order.
Dale Boca Café
Owner-partners Leandro Bustos and Lorena Neironi Rossi started their business with a food truck in 2015. Nowadays, they serve their empanadas, milanesas and flan at a hoppin' eight-table restaurant.
Gaku Ramen
144 Church St., Burlington, gakuramen.com
Using recipes from Japanese ramen sensei, the kitchen serves noodles in tonkotsu broth with chashu pork, along with rice bowls, steamed buns and Vermont beers.
Istanbul Kebab House
When the weather's nice, head to the rooftop for hot lavash bread, kebabs and savory casseroles, paired with super-drinkable, food-friendly Anatolian wines. For dessert: maple baklava and tiny cups of Turkish coffee.
Little Morocco Café
Recent Moroccan immigrants cook up everything from couscous to kebabs in Burlington's Old North End. The lamb shank tagine marinates for two days before hitting the plate with stewed fruit and almonds.
Pho Hong
325 N. Winooski Ave., Burlington, 865-8031
Visitors sit by floor-to-ceiling windows and warm up with steaming noodle soups and Thai stir-fries. Feeling fine? Try the Happy Pancakes: crêpes stuffed with shrimp, pork and onions.