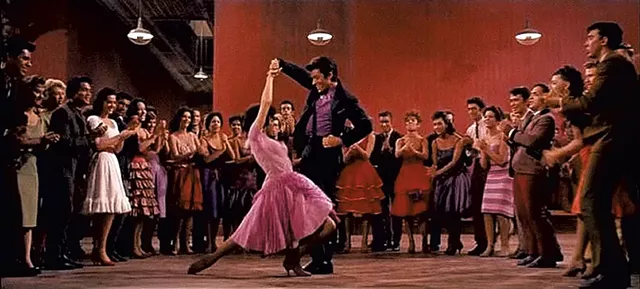 In 2016, Weston Playhouse at Walker Farm launched an ambitious audience education program called Weston 101. The premise is simple: Provide audiences with in-depth background information about the theater company's upcoming season to pique their curiosity and entice them to see the shows. But making that program work is far from simple; it requires meticulous research and curation on the part of education director and artistic associate Piper Goodeve.
Weston 101 was one of Goodeve's primary duties when she came on board three years ago. As she tells it, the program was the brainchild of producing artistic director Steven Stettler.
"Once I started at Weston, he sort of said, 'Great! Now you can make it happen!'" Goodeve recalls. Though her role sometimes involves school engagement and youth education, she's investing time and effort in the lifetime learning of Weston's patrons.
One major component of Weston 101, which has evolved since its first iteration, is a series of roughly 30-minute films, posted on YouTube, that introduce audiences to each show in the season. In each, Goodeve interviews the artistic team, and perhaps the playwright, director or actors, and guides discussion of a play's themes or historical context. Goodeve creates the films herself — with help from her husband, she acknowledges, who knows his way around a camera and film-editing software.
Weston 101 also presents "live engagement events." This year those include screenings of two films, each followed by a discussion led by Goodeve and Stettler. A BBC documentary takes viewers behind the scenes of the making of West Side Story, which will come to Weston in mid-July. The 1973 feature film version of A Doll's House, starring Anthony Hopkins and Claire Bloom, will prepare for the August production of A Doll's House, Part Two, Lucas Hnath's 2017 comic sequel to Henrik Ibsen's 1879 play.
Oh, and in case all this content isn't enough, Goodeve has prepared a robust reading list for each show.
"We certainly expect a great deal of our audiences," she admits, "but I think it's because they expect a great deal from us."
In year three, Goodeve suggests, Weston 101 is hitting its stride. The video component "began as live streaming," she recounts, "but it seemed like every time we planned a live-stream event, it snowed, and nobody could make it."
Last year, she began prerecording the interviews and posting them online. Goodeve had some healthy skepticism about that approach: "Either it was going to work, or it wasn't." But the 2017 Weston 101 series has nearly 2,000 views and counting. In a town with a population of less than 600, that engagement speaks to the reach of the Playhouse's efforts.
Despite the success of the prerecorded videos, Goodeve insists it's important to keep holding live-engagement events. Using film to understand theater may be unorthodox, but she thinks the communal aspect makes it work.
"Theater is different because of that one extra thing: You experience it together," Goodeve says. The more information the audience has, the better, she asserts — especially when approaching canonical plays.
"It may seem like everyone knows West Side Story," Goodeve says. "But what makes it a classic is that it will be reinvented and reinterpreted for the new generation. It helps to know about its history so you can understand its importance now."
The Weston season has recently expanded with the addition of its Second Stage, the result of a multimillion-dollar, decade-long capital campaign. The new stage, which broke ground last August, was up and running in September. This season it will house four plays, including a production of Fun Home, the Broadway musical adapted by Lisa Kron and Jeanine Tesori from Vermont cartoonist Alison Bechdel's graphic memoir.
Goodeve was particularly excited when she learned Weston would produce that show. "Everybody has the same reaction to Fun Home," she says. "I was completely over the moon."
Goodeve encourages anyone who's curious about Weston's take on the Tony-winning musical to look for the spring release of Weston 101's sneak peek.