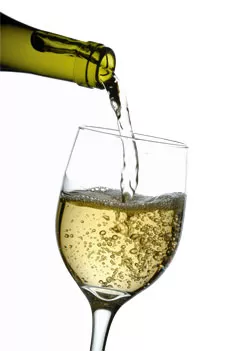 If the tarps had covered windows on the other side of Winooski's rotary, the town's restaurant row, rumors might have swirled more intensely. But over the past few weeks, the northwest corner of Winooski's Spinner Place building has been quietly taking shape as the city's newest bar: OAK no. 45.
Owner Craig McGaughan hopes to open what he calls the "industrial-rustic-romantic" wine bar and art gallery at 45 Main Street by September 1. McGaughan, who used to manage Burlington's Frog Hollow Vermont State Craft Center, recently finished his undergraduate degree at the University of Vermont. He was applying to law school when he had an aha moment. "I realized that I didn't want to spend my life in an office," he says.
McGaughan's initial plan for a coffee shop and art gallery in Essex Junction, where he lives, soon morphed into the idea of an "unpretentious" wine bar/art gallery in Winooski.
Though McGaughan is still working out the details of which wines he'll pour, he's busy planning a menu with Vermont Harvest Catering. The small plates, salads, sandwiches and cheese boards will draw heavily on local foods. The full bar will serve a cocktail menu and a handful of beers — but just a handful. "I don't really want to compete with Mule Bar," McGaughan notes, referring to the newish hot spot across the rotary.
While McGaughan insists OAK no. 45 will have a welcoming vibe, it will also be quite polished. McGaughan is pouring his all into the 50-seat interior, including polished-concrete floors and a U-shaped bar built with marble sourced in Danby. Vermont Farm Table is building OAK's tables, and the walls will be adorned with a rotating roster of art created by Vermonters. "There will be lots of stone, metal, marble and glass," McGaughan says.
OAK no. 45 will open every day at 4 p.m., possibly earlier on Sundays, McGaughan says.
The original print version of this article was headlined "Rotary Reserve"