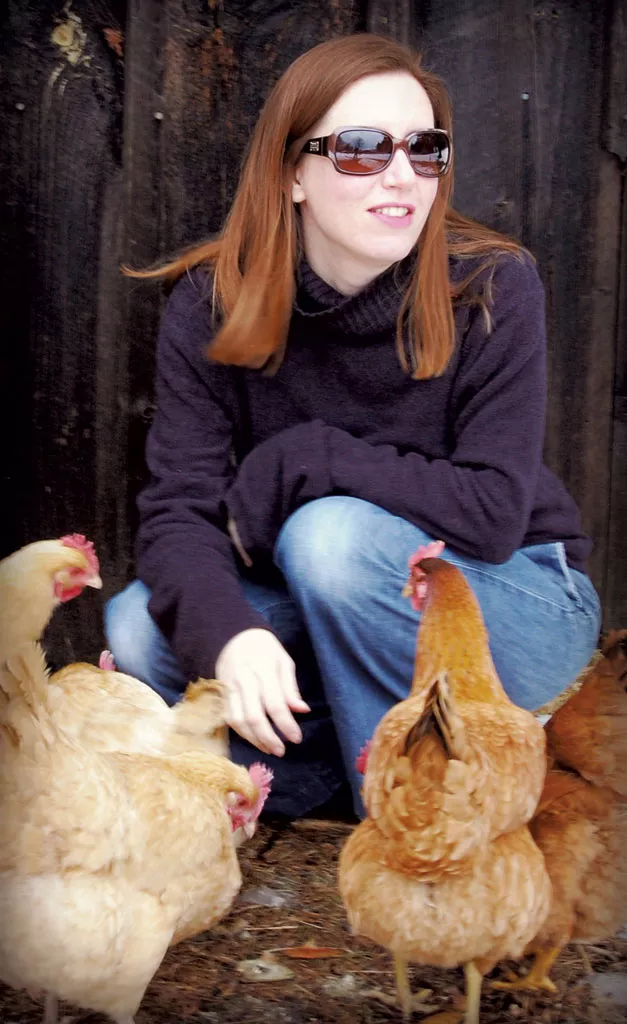 Sarina Bowen
Sarina Bowen
"That was the trouble with small towns. When your naked exploits ended badly, there was nowhere to hide." So muses the heroine of Sarina Bowen's romance novel Falling From the Sky, which the Ludlow writer self-published as an e-book in February. (It was originally published by a now-discontinued Harlequin imprint.)
Bowen, 43, who says she makes a "quite a good living" from her books, is one of several successful local romance writers who tend to fly under the radar in discussions of the state's literary culture. (Suspense specialists Carla Neggers and Anne Stuart and historical romancer Miranda Neville also come to mind.) "I think most of my readership is not in Vermont," Bowen says in a phone interview. "Vermont has a lot of lovely independent bookstores, and they don't traffic much in romance. I'm not complaining."
And yet, Vermont readers might be more likely to identify with Callie Anders, the heroine of Falling, than they are with, say, Anastasia Steele in Fifty Shades of Grey. A young doctor in Windsor County (the setting of Bowen's three-book Gravity series), Callie worries about regular stuff — like preserving her self-respect from the small-town gossip mill and paying off her student loans. When she finds herself falling for Hank Lazarus, a former bad-boy Olympic snowboarder paralyzed by a crash, her first concern is not that he's loaded and ripped but that her boss might fire her for getting busy with a physical therapy patient. (That's not to say she doesn't notice he's ripped — this is a romance, after all.)
Bowen has Vermont ancestors, though her branch of the family decamped to the Midwest in the 1800s. Many of her characters are winter athletes, both in Gravity and her Ivy Years series, which is set at a fictionalized version of her alma mater, Yale. Two of her books have disabled characters — including Hank in Falling From the Sky, who struggles with the fear that he won't be able to satisfy a woman sexually after his accident. A urologist and Viagra play their parts in setting up the novel's steamiest scene.
Does that go against the popular image of romance heroes as perfect physical specimens? "I have hit all these diversity bells, but I didn't do it intentionally," says Bowen, who adds that she researched the medical details of Hank's condition. "Perfection is dull. I don't like to write physically perfect people."
Bowen also doesn't like to talk about Fifty Shades of Grey — which she "tried" to read but couldn't, she says. In her view, the "current trend toward BDSM is not representative" of the romance genre. "Contemporary romance is very empowering to women," Bowen says. "Because the readership is so female-centric, many romance heroines are fierce, expressive, loyal and smart."
Bowen says she'd like to pursue a career as a "hybrid" novelist, both self-publishing and working with trade publishers via her literary agent — a path that has become common in her genre. "In romance, the stigma against self-publication is gone, gone, gone," she points out.
That's partly because e-books, which are easier to self-publish, also cater to the voracious reading habits of genre fans. "A rabid romance reader will read 200 books a year," Bowen says. "If you bought all those books in hardcopy, it would be overwhelming." A self-described "nerd" about sales and marketing stats (with an economics degree), she says her writing is "wildly variable in terms of what it pays," but the self-published titles have been "far more profitable." With the rise of e-books, she says, "The only people who really know what [the romance] market is shaped like is Amazon. And they're not saying."
Bowen has seen her genre change over time — particularly in regard to sexual content. "Fifteen years ago my books might have been labeled as erotic romance, and now they're not," she says. (Falling From the Sky contains just three sex scenes, though they were intense enough to earn Romantic Times' "hot" label.) She makes sure her characters practice safe sex — "I'm a smart person who writes smart characters" — though occasionally they indulge in unsafe sex with consequences.
What would Bowen say to readers unfamiliar with her genre? "The purpose of a romance novel is certainly to tell a romantic story with a happy ending," she says. "But within the confines of that goal, there is so much wonderful variety available." For her, that includes gay romances, characters of color, and a heroine who keeps chickens and meets her Prince Charming in a Vermont blizzard.
Who says the "romance" of our state is all about artisan cheese, moonlight and adorable B&Bs? With her solid grasp of everyday life in the Green Mountains — including the difficulty of meeting eligible partners and concealing "naked exploits" — Bowen is doing her part to heat up Vermont fiction.