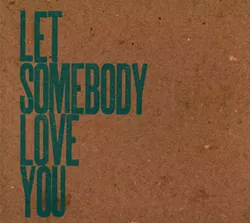 (Self-released, CD, digital download)
Vermont expat Willa Mamet and Green Mountain guitarist Paul Miller have known each other since she was a little girl and Miller was a visiting family friend. During that time they discovered that wonderful things happened when they sang together. And so began a journey that has most recently culminated in a new record, Let Somebody Love You, a follow-up to the duo's 2013 debut, East Hill Road.
Mamet now lives in Oakland, Calif., and, in the great tradition of many Vermont-born artists, is busy at multiple occupations. Bodyworker. Photographer. Crafter of hand-carved mezuzahs and other folk-art Judaica. And now, she's a folk diva. (And yes, her father is playwright David Mamet, though she would prefer him left out of this discussion, please and thanks.)
In her collaborations with Miller, Mamet lets her compadre do the heavy lifting, musically. Freed of accompanying duties, she proceeds to caress lyrics with her sultry low voice, exploring each song and infusing it with heart and soul.
For his part, Miller provides classy, pared-down guitar and vocal accompaniment that almost always sounds lush and right. That's not surprising. Miller has been a versatile sideman for a variety of acoustic groups since before Willa Mamet was born. He's currently one of six featured vocalists in the Bluegrass Gospel Project. He spent years before that as an indispensible member of popular Vermont combo Coco and the Lonesome Road Band.
In addition to his skills as a guitarist, Miller has a sweet voice custom-made for harmony singing. On Let Somebody Love You, his solos can be heard on verses of Kenny Rogers' classic "The Gambler" and on George Strait's "The King of Broken Hearts." But the stars really align when Mamet and Miller vocalize together.
This CD could just as easily be titled Willa and Paul Play You Some More of Their Favorite Songs From Many Sources. Their widely varied menu includes Joni Mitchell's "River," Old Crow Medicine Show's version of "Wagon Wheel," Richard Thompson's "Dimming of the Day" — à la Bonnie Raitt — and a torchy cover of the Eagle's "Desperado," the song that provides the lyric for this album's title.
Theirs is a simple formula: just two great voices and a guitar. Sometimes that's all you need. And the pleasure here is in the simplicity of that delivery. At their best, Mamet and Miller invite you into that Vermont kitchen where they first found musical magic so many years ago.
Touring in support of their new record, the duo plays a string of upcoming Vermont dates, including at a house concert in Calais on Wednesday, August 26; the new Flying Stage in Barre on Saturday, August 29; and the Whammy Bar in Calais on Thursday, September 3. Let Somebody Love You is available at kitchen-table-music.com.