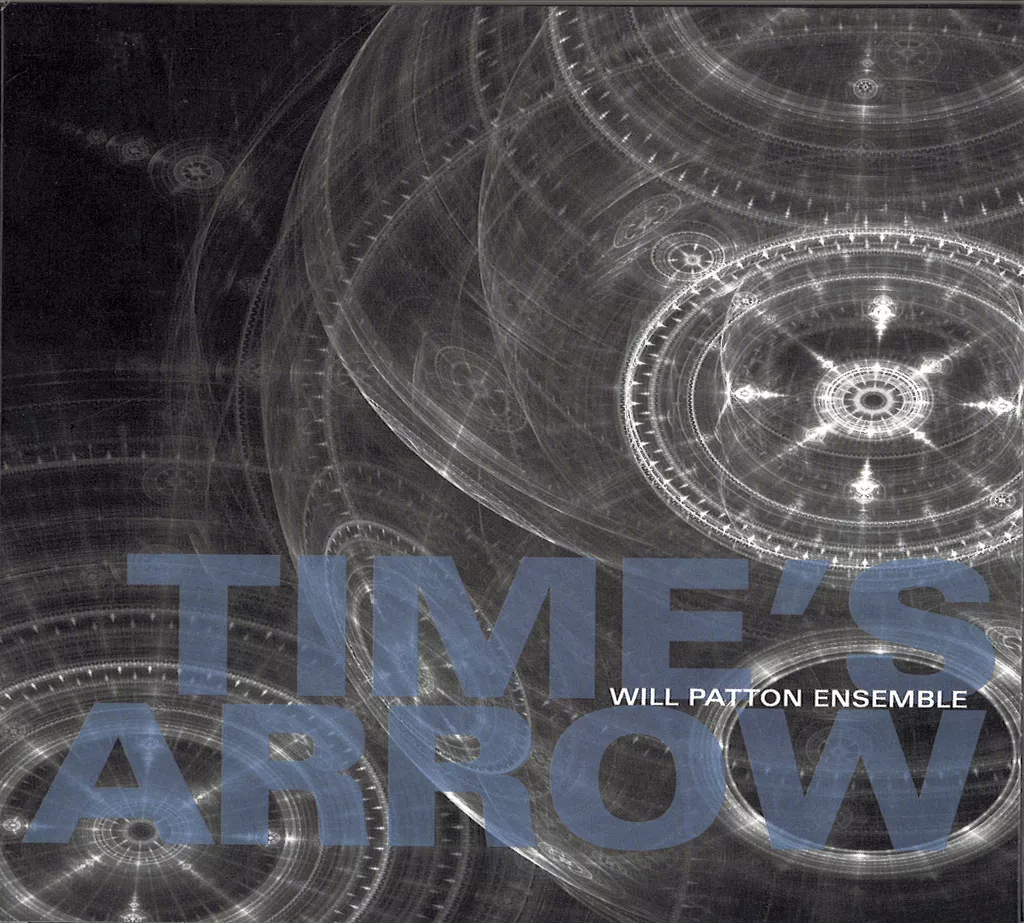 (King's Hill Music, CD, digital download)
Embedded beneath the CD tray of Will Patton Ensemble's latest album, Time's Arrow, is a curious and revealing quote: "Our love is like our music / It's here and then it's gone." Rolling Stones fans will likely recognize that line from the 1968 Jagger-Richards classic "No Expectations." Still, what the hell is a Stones lyric doing in the liner notes of a gypsy-jazz album from Vermont?
As its title implies, Time's Arrow is thematically concerned with the passage of time, of eyeing the twilight on a horizon we all eventually reach. It's unlikely that bandleader Will Patton is ready to waltz — or swing, or choro — off into that dark night just yet. But after more than 30 years performing internationally, it's natural that he'd at least ponder the idea. Indeed, Time's Arrow is defined by a palpable sense of nostalgia, wistful whimsy and a delicate tinge of melancholy that suggests Patton is considering the impermanence of music, love and perhaps life itself. Like Mick says, "It's here and then it's gone."
If that all seems a little grandiose for a gypsy-jazz record, maybe it is. But it's hard not to be seduced by the album's sly, winking charm and rich passion. As always, whether on tenor and seven-string guitar or mandolin, Patton performs with bare emotion. The precision and grace of his technique are rivaled only by the personality with which he plays.
Longtime bandmates Dono Schabner, Clyde Stats and David Gusakov execute their parts with winsome charisma and flair. Oftentimes the record feels less like a proper studio album than it does listening in while four old friends trade after-hours licks at a Parisian nightclub.
As was the case with WPE's previous five albums, Time's Arrow consists of Patton originals and well-placed covers. Speaking of time, the record opens on "9:20 Special," a standard penned by Count Basie Orchestra saxophonist Earle Warren. In lieu of a saxophone, Patton takes the lead on mando, his melody doubled by his daughter, clarinetist Anna Patton. Drummer Gabe Jarrett drops in as a guest, providing a breezily swinging backbeat.
Next is "Mysterieuse," by famed French musette composer Georges "Jo" Privat. Here Patton's mando pirouettes with Gusakov's violin around a dark, smoky melody. Following a lively take on Horace Silver's "Opus de Funk," we hear the first of three Patton originals, "Swing for Mondine."
A remarkable quality of Patton's records is how well his own tunes fit alongside those by more famous composers. The bright, jaunty lines of "Swing for Mondine" help to frame what may be the record's centerpiece, a moody and heartfelt rendition of Stephen Foster's "Hard Times," featuring guest pianist Michael Arnowitt. Even without the benefit of Foster's lyrics, Patton and co. evoke the desperation and hope of that iconic American ballad.
The remainder of Time's Arrow follows a similarly winding path. Whether on Brazilian waltzes ("Tico"), pretty love songs ("Sweet and Lovely," "Emily") or hopped-up jazz standards ("Limehouse Blues"), Patton proves his arrow has plenty of flight left in it.
Time's Arrow by the Will Patton Ensemble is available here