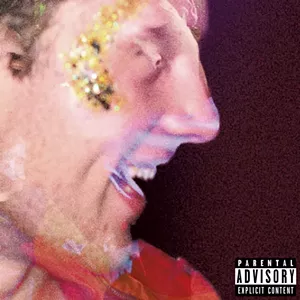 Courtesy
Will for Short, Crawl Inside
(self-released, digital)
I can't help being a little bit jealous of today's queer youth. Artists like Montpelier's Zak Kline, 21, have likely benefited from growing up in a world with queer visibility like never before. That's not to say he owes a piece of his identity to someone else, but it must be a different (that is, better) experience to come of age with artists such as Shamir, King Princess, Troye Sivan, Arca and Sophie taking up lots of space.
That said, Kline, who makes music as Will for Short, mentions by email that his latest album, Crawl Inside, "...encapsulates the desire so many feel to be someone else" and that "growing up as a queer kid in Vermont I always looked elsewhere to discover who I wanted to be. Will for Short is the first step in looking to myself for the guidance I need." Clearly, everyone has challenges.
For Kline, making pop music seemingly isn't one of them. He fluently glides between styles across the album's nine tracks, oscillating through piano- and guitar-led tunes that center his ascendant vocals and poetry. He seasons his earnest lyrics with just enough ambiguity to make them relatable yet still aesthetically pleasing. As a producer, Kline has clearly made huge strides on his own, but he could benefit from collaborating with a pro — perhaps Christopher Hawthorn, known for his recent triumph with singer-songwriter Francesca Blanchard, whom Kline names as a mentor.
The first time we hear Kline's voice on the opening, title track, he pitch-bends himself into a squirrelly high register. While initially alienating, it seems to signal not a desire to hide but a penchant for theatricality. The album is a grand pageant, with Kline working himself through many roles.
"Still Gonna Love Me" is a thinking person's club banger about unconditional love. Its bass line is thick, its beats charged with urgency.
"Watch Me Leave" and "Angel (in the Sky)" are spiritual siblings, both calling on the essence of trip-hop's lavender stain on mainstream '90s pop. Subject-wise, they hit opposite ends of the spectrum: The first claws its way out of darkness, and the second soars over silver-lined clouds.
Drawing out the tension with clicks and snaps over MIDI organ, "Just a Memory" builds with intensity that explodes once the kick and snare arrive halfway through. Lyrically, Kline is on the edge of a breakdown ("I'm losing grip on where I'd like to be ... I don't know where to go"), but vindication and self-acceptance are implied as the song picks up speed and power.
Kline also makes room for politics on the protest piano ballad "Elm Street," a timely inclusion. He closes with "Georgia," a spacious, radio-ready anthem with a juxtaposition of kinetic beats and richly strummed guitar.
Stacked with earworms and tantalizing ideas, Crawl Inside establishes Kline as an artist with incredible promise. Let's hope he continues.
Listen to Crawl Inside on Spotify.