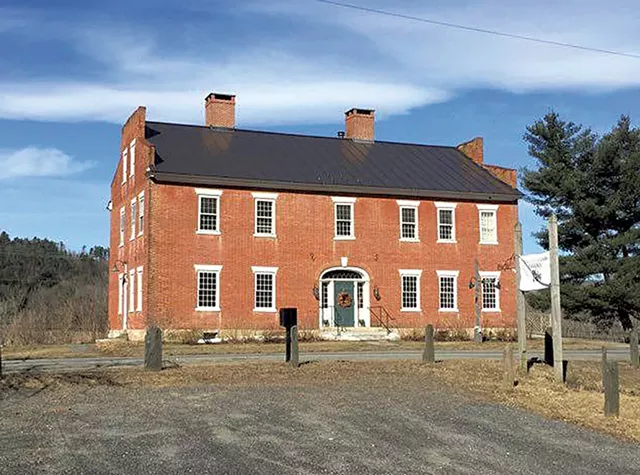 For almost 200 years, the Fox Stand Tavern was a White River Valley dining staple, but in recent years the business has opened and closed in fits and starts. In May, new owner Jayne Sully Cole will reboot the restaurant in the brick building at 5615 Route 14 as Wild Roots, with chef Peter Varkonyi in the kitchen.
Since taking over the space in December, Sully Cole and her husband, Josh Walker, have made cosmetic updates to its three dining rooms and redesigned it to be welcoming and relaxed. They've swapped colonial colors and fixtures for a modern but still rustic look. In June, the couple will reopen the back deck, which overlooks the White River and nearby Interstate 89.
Behind the burners, Varkonyi is a New England Culinary Institute grad who recently returned to the area. His résumé includes the now-closed but well-loved Fagiani's in Napa, Calif., and Denver's acclaimed Beast + Bottle restaurant, where he was chef de cuisine.
At Wild Roots, Varkonyi will make use of "as many CSAs as possible," Sully Cole said, and his menu will change frequently — perhaps even mid-shift, if something irresistible comes in after the day's menu has been printed. While the owner declined to name specific sample dishes, she said Varkonyi is well versed in whole-animal butchery and keen on using local heritage grains and animal breeds.
"Our opening menu will look quite different than our menu in June," Sully Cole added, "and it'll change a lot throughout the summer. We really want to use the restaurant as a platform to show off what farmers do best."
A Level 2 sommelier, Sully Cole is building her wine list around small-production wines, often natural or biodynamic ones, with an eye toward value. Bartenders will also pour craft beer and red and white wines on tap, and mix cocktails using local spirits. "We're trying to get away from the Svedka/Grey Goose mentality," Sully Cole said, noting that she's been "really shocked and surprised" at the array and quality of local liquors available.
Overall, the new owner said her mission is to offer "elevated service and décor" without making the restaurant into an occasion spot. "Accessibility from our price point is really important to us," she said. "We want to be a place where everyone can feel like they can come."
Barring unforeseen circumstances, Wild Roots will open for dinner Wednesday through Sunday in early May.