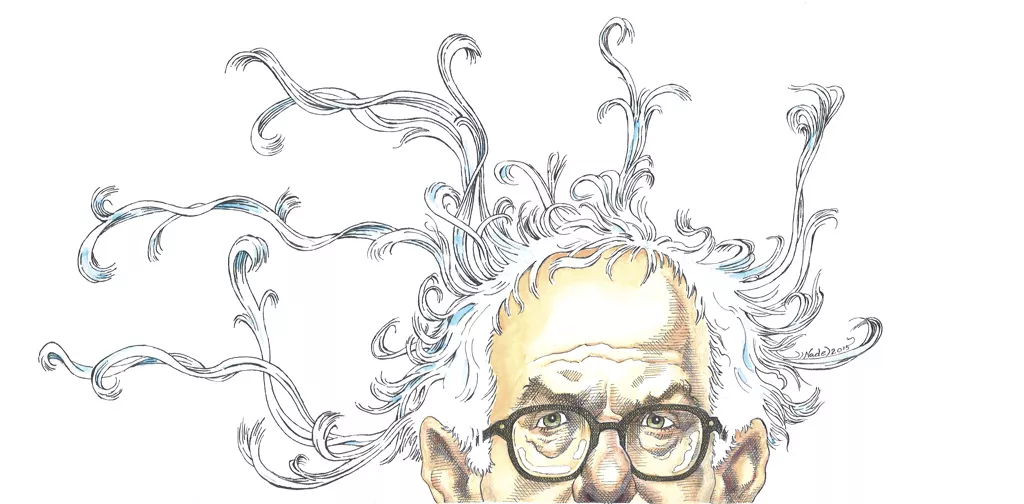 As mayor of Burlington, congressman and U.S. senator, Bernie Sanders has attracted idealistic, ambitious employees for decades. Some, such as Dave Sirota and Danielle LeClair, went on to work for politicians in other places; former intern Alyssa Mastromonaco was President Barack Obama's deputy chief of staff before she became chief operating officer at Vice Media.
But a remarkable number of Sanders alums have stayed in Vermont — to work in fields that mattered most to Sanders: affordable housing and health care. Some went on to elected office themselves. Where are the Sanderistas now? What did they learn from the Bern? This sprawling family "tree" illustrates the human impact the presidential candidate has had on his adopted home state.
Peter Clavelle
Team Bernie: Burlington personnel director, 1982; director, Community & Economic Development Office (CEDO), 1983-89
Post-Sanders: Succeeded Sanders as Burlington mayor, 1989-93 and 1995-2006; now chief of party for local governance project in Albania with Burlington-based Tetra Tech
On the Boss: "I learned of the importance of engaging citizens in the decision-making process, particularly historically disenfranchised citizens."
John Davis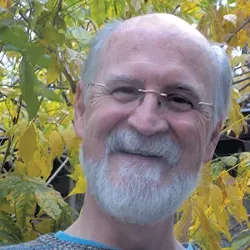 Team Bernie: Contracted with the City of Burlington to form Burlington Community Land Trust and plan for Northgate Apartments, 1984-86; Burlington housing director, 1986-96
Post-Sanders: National housing and land trust consultant with Burlington Associates in Community Development
On the Boss: "Bernie was not interested in making people comfortable. He started from a calculation of what was needed in the way of affordable housing and equitable development and demanded that something be done about it. He did not compromise until he had to — down the road."
Darren Springer
Team Bernie: Legislative assistant, senior policy analyst, chief counsel in Sanders' Senate office, 2009-2013
Post-Sanders: Deputy commissioner, Vermont Department of Public Service; now chief of staff for Gov. Peter Shumlin
On the Boss: "Bernie is a clear and strategic thinker, and he has the ability to boil down complicated policy discussions into plain English. I learned how to be a more effective writer and speaker working with him."
Clarence Davis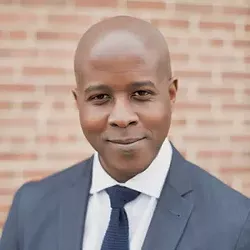 Team Bernie: Front desk, outreach assistant, scheduler in Sanders' congressional office, 1996-99
Post-Sanders: Burlington city councilor, 2006-10; state lobbyist for University of Vermont, 2008-15; now senior vice president for Social Sentinel, a Burlington technology company
On the Boss: "The thing that has stayed with me consistently over the years is, 'Demand excellence from yourself and those that work with and for you.' The incredible attention to detail that he pays to everything was, in my experience, nothing short of astounding."
Tim Ashe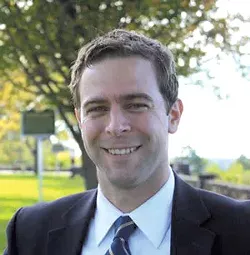 Team Bernie: Field representative, 1999-2001
Post-Sanders: Burlington city councilor, 2004-08; affordable housing developer; now Democratic/Progressive state senator representing Chittenden County since 2009
On the Boss: "I learned that if you are honest, consistent and work your butt off, you can change the world around you for the better."
Sarah Kenney
Team Bernie: staff assistant in U.S. House office in Vermont, 1997-98
Post-Sanders: Development director at Women's Rape Crisis Center, 1998-2001; associate director of public policy, Vermont Network Against Domestic and Sexual Violence, 2002-2015; now deputy director, Let's Grow Kids
On the Boss: "He really is exactly what he appears to be — a strongly driven person who believes everyone should be treated fairly and everyone deserves a fair shot. It was also completely exhausting to work for him."
Doug Hoffer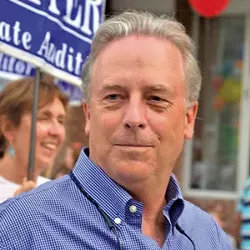 Team Bernie: CEDO policy analyst, 1988
Post-Sanders: Held same job in the Clavelle administration. 1989-93; Vermont state auditor since 2013, first Democrat/Progressive elected statewide
On the Boss: "All his policy ideas are fundamentally about power. With affordable housing he starts with the recognition that the system is failing people. That's the basis for everything. But people always told me he was also very clear that we have to plow the streets."
Huck Gutman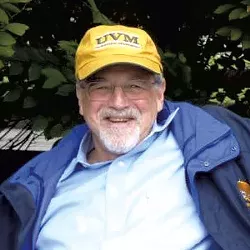 Team Bernie: Senior policy adviser in Sanders' Senate office, 2006-2008; chief of staff, 2008-2012
Post-Sanders: Returned to work as English professor at the University of Vermont
On the Boss: "In Washington, we often talked for an hour or more each evening ... He is not only a good listener. Our conversations really were conversations."
John Franco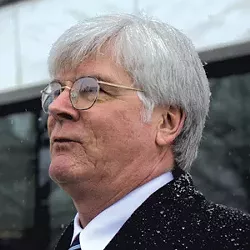 Team Bernie: Campaign worker, 1980-81; assistant Burlington city attorney, 1982-91; congressional legislative director, 1991
Post-Sanders: Private law practice; health care reform activist
On the Boss: "He had policy directions like the Burlington waterfront or taxing the hospital and he'd say, 'Go out and find a way to do that.' He wasn't intimately involved in all the details. We had a lot of leeway to be creative. It was just a heady time."
Peter Sterling
Team Bernie: Campaign manager, 2002
Post-Sanders: Executive director, Vermont Campaign for Health Care Security
On the Boss: "Bernie could have done zero events and still won easily. But for him, that was inconceivable. So as I work on bringing about a single-payer health care system, I really try and go out to talk to everyone: dairy farmers, college students, working parents, senior citizens, etc., all over Vermont. I really wish I had as much energy as Bernie. I honestly don't know how he does it."
Anthony Pollina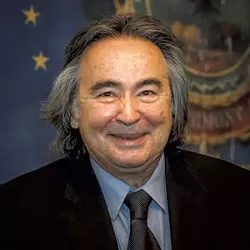 Team Bernie: Senior policy adviser during Sanders' early years in Congress, 1991-96
Post-Sanders: Ran for governor, lieutenant governor; now Progressive/Democratic state senator representing Washington County since 2011
On the Boss: "What you learn is how important it is to be face-to-face with people."
Brenda Torpy
Team Bernie: Burlington housing director, 1982-86
Post-Sanders: Chief executive officer, Champlain Housing Trust
On the Boss: "Bernie was a big influence on and model to all of us. He faced so much negative reaction in the beginning, and he never wavered. People organized against our affordable housing developments, against the community land trust and the ordinances we proposed to protect tenants. He stood firm and stood with the people who usually lose in city hall, and made this a more equitable city in very material ways."
Chris Pearson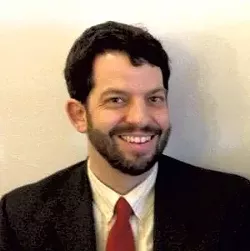 Team Bernie: Campaign coordinator, press assistant in Sanders' congressional office, 1998-99
Post-Sanders: Progressive state representative from Burlington, 2006-08 and 2011-present
On the Boss: "He didn't change my views much, but he gave me language to express them. I learned a lot about Vermont from Bernie. He likes to stop at swimming holes for a dip, and farm stands. Bernie loves fresh Vermont tomatoes. Just be real. I saw close up how powerful that can be."
Michael Monte
Team Bernie: Community development specialist, Burlington planning department; then assistant director of community & economic development, 1982-1989
Post-Sanders: Burlington city councilor, 1994-96; CEDO director, 1999-2007: chief operations and financial officer of Champlain Housing Trust since 2007
On the Boss: "The biggest lesson for many of us was to be fearless. You can't just sort of accept things as they are. You have to try to make things as they should be."
Amy Wright
Team Bernie: Burlington city housing specialist, 1984-88
Post-Sanders: Development director, Cathedral Square Corp. 2001-12; now consultant with Vermont nonprofit affordable housing agencies
On the Boss: "There was an idea a minute on how we could change the balance of power and give a little more equity to the little guy — renters and low- to moderate-income families and seniors. He was fearless in the face of obstacles and he expected us to be as well. I learned to speak out to the HUD secretary to get resources for Northgate [public housing project] because he made me believe that was possible. He made me bolder and smarter in my work."
Steve Goodkind
Team Bernie: Burlington public health and safety administrator, city engineer; then public works director, 1981-2013.
Post-Sanders: Progressive candidate for Burlington mayor, 2015
On the Boss: "I worked for the city for 34 years. Nothing was as good as when Bernie was mayor. There was more energy, more desire to move the city in a good direction. He gives a lot of leeway in how that gets done."
George Thabault
Pre-Sanders: Alderman, 1984-86
Team Bernie: City constable, 1986; assistant to mayor, 1986-1989
Post-Sanders: Held same job in the Clavelle administration, 1989-92; worked for state auditors Elizabeth Ready, Randy Brock and Tom Salmon; now auditor for Department of Vermont Health Access
On the Boss: "Bernie impressed me with his commitment to making city government work better and to deliver better services to the average citizen. He didn't want to see people lose faith in local government, which he felt had to be very responsive to people's needs. Delays were frowned upon."
Corrected 7/15/2015 to note the years Sarah Kenney was with the Vermont Network Against Domestic and Sexual Violence.