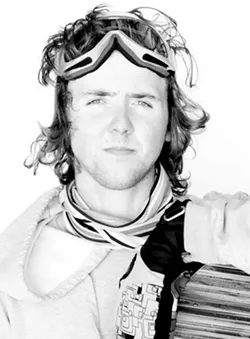 Age: 26

Occupation: professional snowboarder (winter); assistant manager of house-painting crew (summer); maple syrup producer (sugaring season)

Town: Richmond

Native Vermonter Luke Haddock started snowboarding when he was in the third grade; he turned pro in 2011. On behalf of his sponsor, Technine, he travels to competitions and events all across the country and shows off sick jumps and slope-style antics in videos online. When he's not getting air, he's working and finishing a business degree at the Community College of Vermont. "I've been a lot of places," he says, "and out of all of them, Vermont is still one of the top three."
Favorite local store:
Talent Skatepark. I buy skateboard decks and anything else they sell.
Favorite figure from Vermont history:
Ross Powers. He's done a lot for snowboarding. He won the first U.S. Olympic gold medal in men's half-pipe in 2002. He just killed it around here. He's a legend.
My radio dial is turned to:
KOOL 105.1 (oldies) or KISS 104.3 (hip-hop)
How to get through a Vermont winter:
Lots of layers. And stay moving. If you're not moving, you better start moving.
Where to find me on a Friday night out:
Esox, for the strong booze, $5 pitchers and welcoming atmosphere.
Favorite street in Burlington:
Church Street. Cliché, but true.