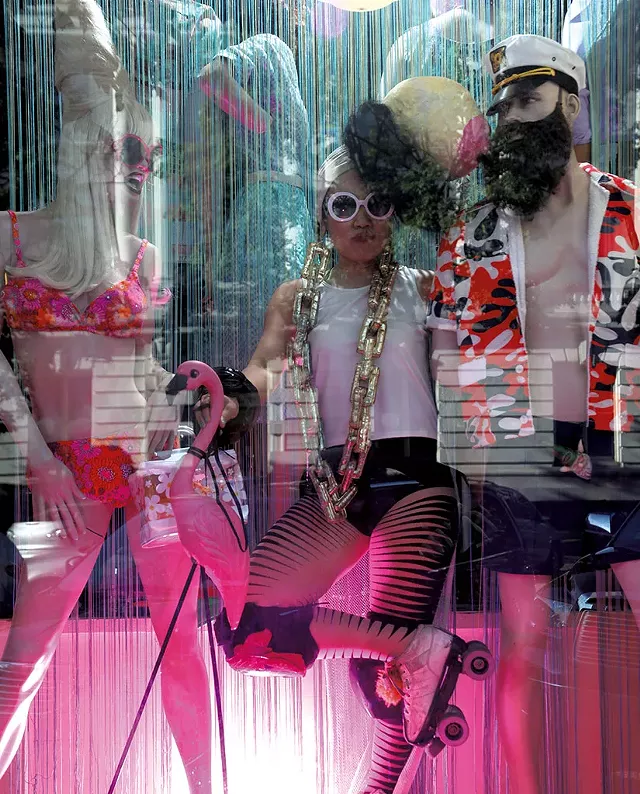 Matthew Thorsen
Hiroka Nakahira
Age: 39

Occupation: sales associate at Old Gold

Town: Burlington

Born and raised in Tokyo, Japan, Hiroka Nakahira discovered Vermont while reading a magazine article about unique schools around the world; it featured Goddard College in Plainfield. She applied and spent five years there studying liberal arts while also learning about protesting, cult movies and moose. "The biggest thing I learned is surviving in a very small town in America," she says. After graduation, she relocated to New York City, spent another year in Japan, got married and moved to Burlington, where she works at vintage shop Old Gold. "People come in with all kinds of needs, from overalls to prom, from Burning Man to the cabaret ... It's a funny feeling when you go to some theme party and see a room full of people whom you dressed five hours before," she observes. In her free time, she makes earrings and wearable art and skates with Green Mountain Roller Derby as "Vagichael Jackson."
Local oddity I love:
The House of Lemay [a drag performance troupe]. I see them at almost every big event in town: parades, marathons, fundraisers. They are old-school. They've got their own style. They don't give a shit. They are so punk!
Where you can find me on a Friday night:
Pho Hong. I eat the No. 32 hot and sour soup with pork, or the No. 18 with shrimp and pork. I recommend almost anything they have.
How I get through a Vermont winter:
Playing roller derby and hitting people.

Vermont destination worth driving for:
Main Street Museum in White River Junction.
Favorite street in Burlington:
North Street, because every time I go there, people tell me I have good hair or a nice outfit. I also like St. Paul Street. I like to check the number of protesters in front of Planned Parenthood. It is interesting, because abortion is not sin in Japan.