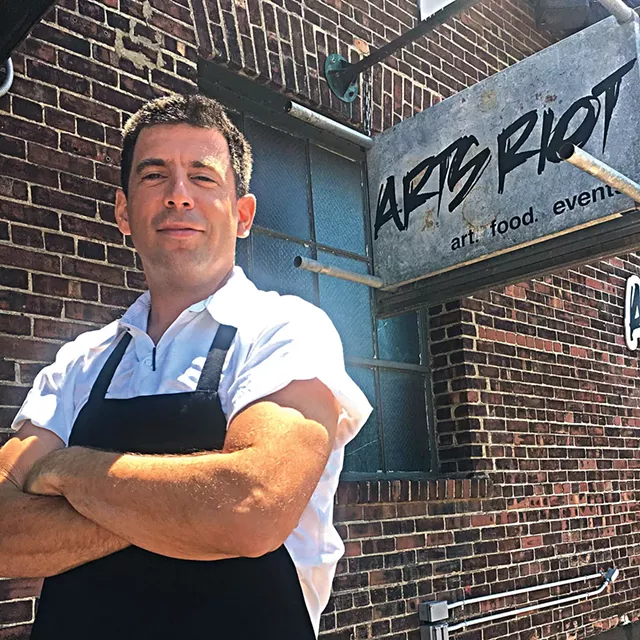 Matthew Thorsen
George Lambertson
Age: 36

Occupation: chef/partner, ArtsRiot

Town: Burlington

George Lambertson comes from a fine-dining background, having cooked for some of the area's best restaurants. But when he took over the kitchen at the South End cultural hub ArtsRiot in 2014, it was the first time the Burlington native had complete creative control of his menu. It turns out that he enjoys that freedom. So much so that he changes his eclectic menu nightly — save for a handful of always-available staples, such as the 400 Burger. Because while he has a refined palate, he's not above classing it down on occasion. Lambertson's favorite sweet treat? "I'm addicted to Haribo gummy bears," he says.
Favorite thing to do in Burlington:
Riding my bike, mostly around the South End. But a trip into town to visit my favorite restaurant people and crush some iced espresso is up there.
Favorite local store:
Garcia's for cigars, my new/only vice. And all my favorite delis for sandwiches: Henry Street Deli, Pine Street Deli, Handy's Lunch.
Best place to think big thoughts:
Sitting at the point at Oakledge Park — that's always been a good place for contemplation.
Favorite figure from Vermont history:
I want to see a cage match between Sammy de Champlain and Ethan Allen. Winner gets 400 Burgers for life!