The most iconoclastic media festival in Vermont hits the Upper Valley this week. Just don't call it a film festival.
The White River Indie Festival is celebrating its 10th year in White River Junction with a longer duration, expanded scope and focus on "transmedia" artworks. Sure, the fest presents plenty of interesting films, but it's known as the WRIF, not the WRFF, for a reason.
In fact, the change is nominal, not acronymic. The organization used to be known as "White River Indie Films," but recently changed its name in part to reflect larger changes in how artists are using media. Some members of the fest's board are interested in "the power of the internet in creativity," says Michael Beahan, board president. "We saw that other festivals were exploring multiplatform ideas and thought we should be exploring it, too."
Beahan adds that, although some larger-scale independent films make it to the Upper Valley, few works that are truly local and independent play in the area. "We wanted to do that," he says. "That's how the 'indie' part of it was born, and it continues to be a primary focus of what we look for in selecting films."
Burlington documentarian Sam Mayfield, whose film Wisconsin Rising will play in the festival, appreciates the local focus and independent spirit of the WRIF. In an email, she writes, "I have learned that we independent filmmakers sort of fund the larger festivals. We pay submission fees, [yet] indie films often do not get selected. For example, I submitted Wisconsin Rising to Sundance. They received 12,870 submissions, and ... selected 187 films." Mayfield adds, "I chose [the WRIF] because I am happy to support smaller/independent festivals."
Matt Dunne is the head of community relations for Google in the internet giant's White River Junction office. In a festival presentation titled "Pathbreaking YouTube," he'll discuss how the web provides media makers with new opportunities for exhibition and distribution.
In a phone interview, Dunne points to such works as Pharrell Williams' "24 Hours of Happy" as media texts that would be impossible in such "unidirectional" media as film. The WRIF, he says, is "on the vanguard" of festivals for its incorporation of transmedia texts.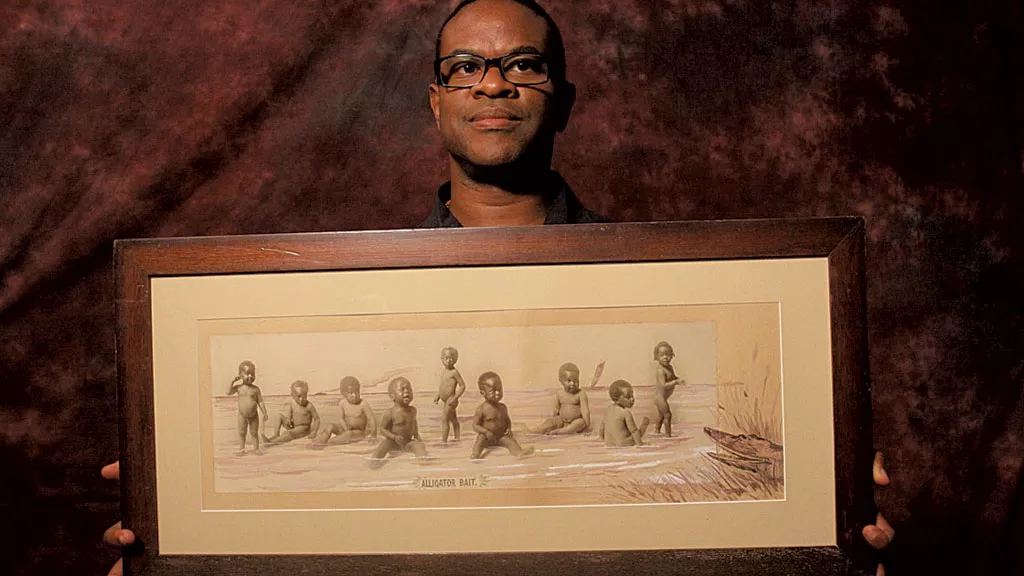 photo courtesy of White River Indie festival
Through A Lens Darkly
It's also unusual for incorporating festivalgoers in the media-making process. Documentarian Thomas Allen Harris' recent film Through a Lens Darkly, which opens the festival on April 25, explores how African American photographers have addressed images of blackness in their work and used photography as a tool of social change. Immediately following its screening, audience members will be invited to submit their own family photos and narratives to various social-media outlets. The idea behind the Digital Diaspora Family Reunion is to use these new tools to reestablish lost family connections.
Dartmouth College professor of film and media studies Mark Williams, a WRIF board member who will present that program, says that the Digital Diaspora project gives everyday people "an opportunity to contribute to the larger project of representing these diasporic histories through their own family and their own experiences." Williams is particularly excited about the ways the project connects localities with issues of global concern.
In fact, the theme of this year's WRIF is "Crossing Borders," a topic that Beahan, 68, says "kept coming up in different ways" during the festival planning stages. The theme is literalized in Go for Sisters: The latest film from acclaimed independent filmmaker John Sayles concerns human trafficking across the U.S.-Mexico border. But the theme also plays out in subtler ways in such films as GMO OMG, a ripped-from-the-headlines documentary about genetically modified crops; a key topic is the wafting of pollen from field to field.
photo courtesy of White River Indie festival
GMO OMG
The festival expands this year from three days to four, and one of them is dedicated to showcasing the work of local and regional filmmakers. Matt Bucy, a real estate developer and filmmaker in White River Junction, was behind the camera for two of the festival offerings: "Spooners," a short that he also directed; and Before I Sleep, a feature directed by Cornish, N.H., filmmakers Billy and Aaron Sharff. Bucy was director of photography.
The WRIF's focus on independent media making was especially appealing to Bucy. In an email, he writes, "I've worked on both industry and indie jobs. Both can be lots of fun, but more often the industry work is a grind and I feel like a mercenary ... [In indie films], even if the production doesn't go well, the close bonding on set due to the suffering among cast and crew makes up for it."
Capping the festival is a screening of For the Love of the Music: The Club 47 Folk Revival, a doc about the legendary folk-music venue in Cambridge, Mass., followed by a concert by folk icons Tom Rush and Vermonter Jim Rooney.
The diversity of programming is impressive for a festival whose staff numbers just two paid employees and about 20 volunteers. Beahan says the modest size and wide scope of the WRIF can present difficulties. "We don't have a steady revenue stream," he notes. "Every year we're writing grant proposals to local foundations."
Beahan also mentions that the increasingly lively White River-Lebanon area offers a number of cultural alternatives that vie with the festival for patrons' time.
Against these odds, the White River Indie Festival is pointing the way to the future of the film fest.
INFO
The White River Indie Festival runs Friday, April 25, to Monday, April 28, at venues around downtown White River Junction. wrif.org