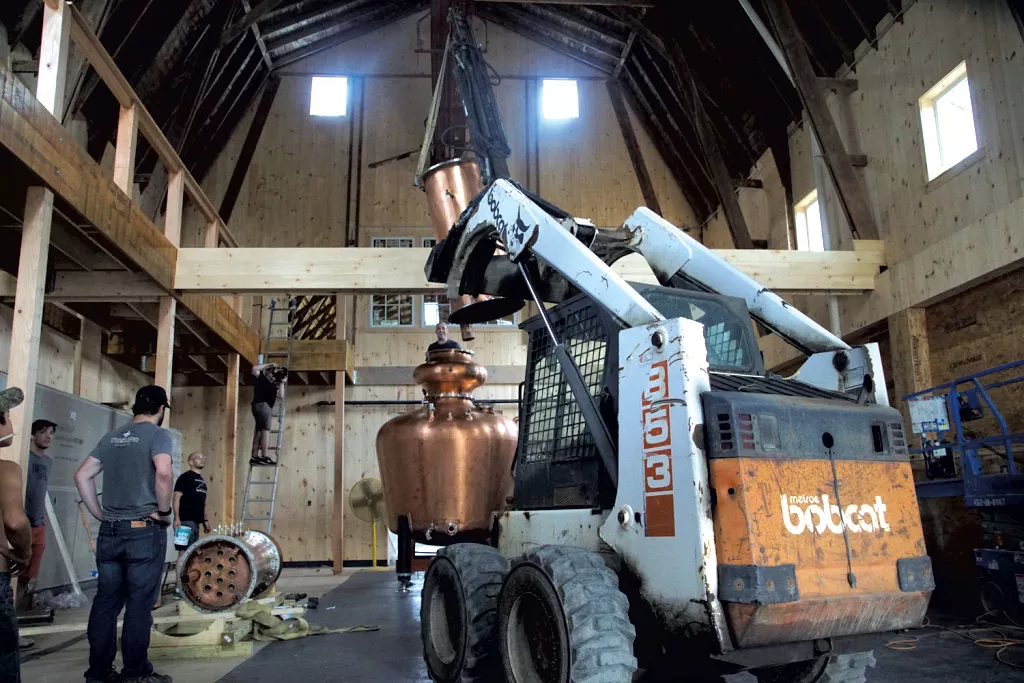 After almost five years of hemming and hawing over Act 250 permits, Shoreham's WhistlePig finally has a still. Since its founding in 2010, the company has been contract-distilling whiskey sourced mostly from Canada, which it ages and bottles in Vermont. That practice has sparked questions about WhistlePig's authenticity as a "Vermont product."
But on-site distilling — using rye grown on WhistlePig's 1,200-acre farm — was always the endgame, said master distiller Dave Pickerell, who left Maker's Mark in 2008 to join the company.
The still will be up and running early this fall, after the completion of some plumbing. Its output will age in Vermont oak barrels, which are made from local wood that WhistlePig ships to the famed Independent Stave Company cooperage in Missouri.
Besides using entirely native materials, the new system is engineered to minimize waste, Pickerell said. The spent grains will feed local cattle, and all the water that runs through the system is recycled during the boiling and cooling process. "The only wastewater we'll have is what we use to clean the equipment at the end of the shift," Pickerell noted.
Whiskeys from the new still will age for several years before hitting the market. In the meantime, WhistlePig is also wrapping up work on a tasting room, where it will give visitors an inside look into its distilling operations, host events and offer samples of its current line. That's still pending approval from local government. After having waited five years to clear the still, Pickerell wouldn't hazard a guess as to when that permission will arrive: "[The tasting room] will be open whenever the town says we can open it."