Duncan McDougall
Town: Waterbury Center
Job: Executive director, Children's Literacy Foundation
Son Jesse, 12
We've had cats since our son, Jesse, was pretty young. But we waited until he was 8 to get Tasha, our Bernese mountain dog. There is something to be said for waiting to get a dog until a child is old enough to feed and walk it.
I think one of the main benefits of getting a pet is that it helps teach children responsibility. Figure out what the responsibilities of each child will be before you bring the dog home, rather than after. It's a lot easier to get your children to agree to chores when the new animal has yet to arrive.
The other piece of advice I would give to parents is to find a dog that fits the family dynamic, rather than bring home a dog just because the kids want it. Tasha brings a fun, goofy, playful energy into our daily lives and is a great buddy for our son.
Mike O'Malley
Town: Bolton
Job: CEO, Robbins Mountain Enterprise
Daughter Abby, 6; son Quinn, 4
We have three pets, all of which are older. Roxy, our cat, is 17. Our dogs, Scout and Izzy, are 13 and 12, respectively. We had all of them for a long time before our children were even born.
Both Quinn and Abby help us feed our animals. Quinn just turned 4, and I feel like he is beginning to understand that a pet is a responsibility. Having a pet can be a 20-year commitment, and you have to do right by them. You can't just leave them outside and not feed them.
Our pets bring so much happiness into our lives. They are fun and loving and make us smile. Not to mention, the dogs are great protection for us, living as far out as we do.
I'm at a point with all of our animals now where I'm going to have to make some tough decisions over the next few years. It's not going to be fun. But we'll get through it. We'll probably bring another puppy into our lives again at some point.
Eric Nichols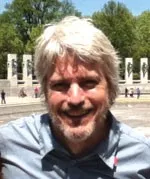 City: Burlington
Job: Customer-service manager, Mammut Sports Group
Daughter Audrey, 13
I think deciding when to get a pet is really dependent on the family dynamic and the children. If you're aware of what you're getting yourselves into, I think any age is a good age to get a pet.
We currently have two pugs, Stella and Ellie. Our first joined the family when my daughter, Audrey, was 6. We didn't actually have a plan to get a dog — it just sort of happened. Some friends of friends had adopted Stella, but it didn't work out, so we brought her into our home. She fit into the family fantastically. We enjoyed her so much that when Audrey turned 12, we brought another rescue pug into our lives.
I can't begin to tell you what an incredibly positive influence our pugs have had on our lives. They're always fun and happy, although they may not always look it with their scrunched-up faces. They're both great dogs.
Roger Klinger
Town: Richmond
Job: Teacher, Champlain Elementary School
Daughter Sonya, 6
I'm very allergic to birds and any animals with fur or hair, so having a pet in our household is not possible. A lot of people ask, "Well, what about a lizard or a turtle?" To be honest, when I think about a pet, I feel that it should be an animal with which you can have a friendly, interactive relationship. I don't think you can really do that with a turtle.
We still make sure that animals are an important part of our daughter's life. We experience them in their natural habitats and at neighboring farms rather than in our home. We see foxes, birds, frogs and snakes when we're hiking. We feed carrots to the nearby horse and compost scraps to the chickens at our neighbor's house, and often visit the llama farm up the hill.
When Sonya was younger, she always used to ask to have a pet. She would tell us that she felt sad that her friends had pets, but she couldn't. It was hard for her to understand. Now that she's a little older, it's not really an issue.