Sean Dye, St. George, artist and professor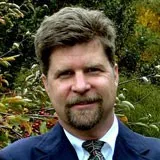 Children: daughter, Katie, 19; sons James, 17, and Hender, 13
I had two kids who were not finicky and one who was very finicky. James couldn't tolerate anything that had anything remotely spicy in it. I know a lot of parents cook multiple meals for their kids, but I was the cook, and I cooked one meal and one meal only. I did cut back on the spiciness, and we all added spice to our tastes. If you didn't like what I cooked, sooner or later you'd get hungry enough to look for something else. I can remember one time when I did an experiment in the kitchen. Everyone hated the meal, including myself, and we all had cereal. James had a lot of cornflakes growing up. I would never force anyone to eat anything, but I wasn't going to cook five different meals. I'd sort of put the ball back in their camp. James changed completely. There were a couple of different things that made him change: growing up, having different life experiences and his palate changing. He also cooks now.
Salvador Acosta, Williamstown, Senior Documentation Specialist
Children: sons Zachary, 14, and William, 2; daughters Caitlin, 13, Casarah, 11, Leah, 9, Grace, 6, and Audrey, 5
Education is the big thing. My wife studied nutrition in college, and she has always made sure that we understand what we eat. She's always reading the labels. She'll read off all the things that we want to avoid. From the start, what's in our cupboards is usually pretty healthy. A lot of our strategy is talking to the kids and letting them know how the food helps them and why it's good for them. But to hear that it's good for you is not always enough. The next thing that's helpful is role modeling. We eat healthy because we want to be healthy. The kids seeing us eat healthy encourages them. The older kids have gotten into the habit of eating healthy foods, and the younger ones see them as role models, too. But then, if it comes down to them saying, "I still don't like this food," we have a last fail-safe, and it's to be expressive about what we like and don't like and to tell them that we're still going to eat those things: "It's okay not to like everything, but you still want to make sure that you eat food that's healthy for you."
Richard Nadworny, Burlington, digital marketing strategist
Children: daughter, Olivia, 12; son, Felix, 9
Well, I'm a marketer, so I see the same problems in marketing as I do with kids eating. There's a difference between what I want them to eat and what they want to eat. One of the things we tried to do was to look at what our kids like to eat and how we can make food that speaks to their learning taste buds but gets them the nutrients they need. We eat a lot of vegetables. When we started steaming vegetables and marinating them in soy sauce and sesame oil, all of a sudden Felix would eat up all of them and not leave any for us. We found ourselves saying crazy things like "If you don't eat the rest of your hotdog, there's no more broccoli for you." Now we do that with almost all of our vegetables. My daughter became a vegetarian when she was 8 or 9. She still needs to get protein somewhere. Well, I love making soups. One day I gave her some of my soup, and she started wolfing it down. I thought, "Wait a minute. The beans — there's her protein." Now both kids gobble up the soup so I rarely get any. I experimented with a number of stews and found that Olivia loved dishes that used North and West African spices, especially ones that combined things such as cinnamon, cumin, turmeric and hot spices. I throw tofu in them, and she gets her protein there, too. It's still a struggle getting them to eat right, but we're getting smarter at it. As in marketing, you have to know your audience.
Frank McHenry, Essex Junction, sales manager
Child: daughter, Grace, 5
I've always been amazed at how we form tastes about which foods are supposed to go together. Kids, especially little kids, don't have that. Grace loved whipped cream. Whipped cream could go on anything. I would go with the disguise method — maple syrup, anything sweet I could find, I'd put on the product. I'd take things she did like and put them on things that she didn't like. I was under the assumption that she'd grow out of needing her favorite things on everything, and she did. Now she just has whipped cream on ice cream. Kids' tastes change so fast that what they don't like today, one year from now they will. Grace's favorite restaurant now is Stone Soup. She'll plow through that vegetarian buffet like no one's business. She'll eat things there that she'd never eat at home. There's another strategy: Find a restaurant she really loves.
—"Go Ask Dad" is a monthly feature in which we ask fathers to answer a question. Got a question, or a pop you'd like to hear from? Email us at ideas@kidsvt.com. Erik Esckilsen is a freelance writer and Champlain College instructor. He lives in Burlington with his wife and twin daughters, and their dog.