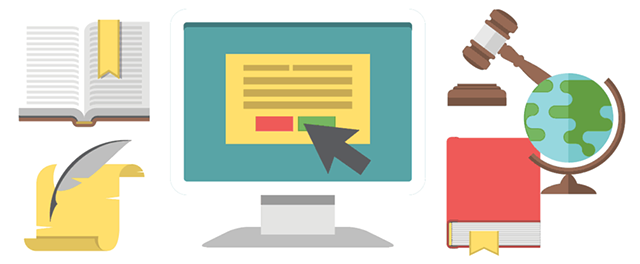 If you own, or are thinking of buying, an older home in Vermont, you may be curious about its history. But if your real estate agent or previous owners can't tell you, who you gonna call? Sometimes, you needn't look farther than your local historical society.
In January, for example, the Norwich Historical Society held a workshop on just this subject as part of its ongoing series "Your History, Your Story." Director Sarah Rooker and board member Alan Berolzheimer explained how they researched their homes and pointed out that the same steps should work for anyone else in Vermont and New Hampshire.
What's more, learning and sharing the history of your hood can be a great way to make new friends.
Rooker compiled a scrapbook for her family about the history of their home and filled it with photocopies of deeds, maps, and photographs of road signs and houses. She put all of the information in her book in chronological order, adding a few sentences for each item to tell the story of her property and neighborhood.
When she took the book to a Christmas party, Rooker said, "it started to build this whole neighborhood connection." She bonded with one neighbor over the fact that the prior homeowner used to bring sheep over a hill and onto Rooker's property. "We really started to talk to each other," she said.
And when she goes for walks on local roads, she knows their namesakes.
"Our neighborhood became much more than just houses next to each other," Rooker continued. "History can help build those really strong connections that we all need so badly right now."
Berolzheimer created a similar scrapbook about his home. He and Rooker offered the following options for researching your home.
Deeds
Start by reading the deed for your house. If you don't have a copy, go to your town office. It has an index file of deeds searchable by name or property address. Rooker said she looked up her own name and then worked backward in time to find previous owners of her home. Both the deed and the card should have a book volume number and page number. These numbers are for the historic land records book, also available at the town office. Which brings us to our next step...
Historic Land Record Books
Record books date back to settlement times in your area. Go to the corresponding volume number and page number from your deed or card. You will see a transaction, and that should lead to the chain of ownership of the property.
Jot down the following from the record book: grantor name (person selling land), grantee name (person buying land), description of land and boundaries, and any dates. Look at the records for each transaction of your home. Taking detailed notes will pay off, Rooker advised.
Historical Society Records
As noted above, your town's historical society may have a file on your house or property that contains general information, photographs and the names of its occupants through the years. In his file, Berolzheimer found photographs of a family that used to live in his house. It featured a husband and wife, their children, their horse, and all of their names — including that of the horse! Obituaries are also often available and can be helpful with further research. Going to your local historical society could yield more colorful information and photographs than your town office.
Beers Atlases
Beers Atlases, created circa 1870, have detailed maps of every village and town in Vermont. Some include the last names of homeowners along the roads. According to Berolzheimer and Rooker, the Beers Atlas for your county is an excellent resource to find out who owned your home, and your neighbors' homes, in the late 19th century (if your house is that old). The atlases, bound into volumes by county, are available online at old-maps.com and can be downloaded for $30. If you can't find a high-resolution scan of your town, check out your town library. Usually you can scan Beers Atlases for free, without a library card.
U.S. Census
You can find U.S. Census Bureau info for your home at census.gov. Caveat: There is no Vermont Census for 1890. A 1921 fire in Washington, D.C., wiped out those records. The Census takes account of individuals in every household — age, birthplace and occupation — every 10 years. Berolzheimer looked up the family that occupied his home in the 1860 Vermont Census. It listed an adult man (a farmer) and his wife, and a 16-year-old farm laborer living with them. Because of the boy's age, Berolzheimer surmised that he might soon depart to fight in the Civil War.
Indeed, Berolzheimer put the teen's name into the database of vermontcivilwar.org and learned that he had enlisted in 1864 and was in the First Vermont Cavalry. He fought in a battle that year and, a few months later, was captured and made a prisoner of war. The database showed that the boy died in a Richmond, Va., prison six weeks after his capture. "Suddenly," said Berolzheimer, "there's all this Civil War drama and story right in my house."
Agricultural and Industrial Census
The U.S. Census Bureau collected detailed agricultural and industrial data every 10 years from 1850 through 1880. According to Rooker and Berolzheimer, these can be another invaluable resource for homeowners. You can learn, for example, what industries and retail operations existed in your area during those years.
The records for both Vermont and New Hampshire are available at Dartmouth College Library on microfilm in off-site storage. For now, at least, that's the only way to view this data. It takes a few days for Dartmouth to pull the microfilm and get it to the library, so call about a week in advance, suggested Rooker.
It's well worth the hassle, in Berolzheimer's view. He learned that in 1850 his home was a 100-acre farm with three horses, seven milk cows, two oxen, eight non-milk cows, 15 sheep and three pigs. The census also recorded harvesting minutiae, such as how many bushels of wheat, corn and oats were produced, how many pounds of maple sugar, and so on. If your home or property was ever a farmstead, this census data will allow you to geek out over its past lives.
Other
Look up the names you gathered during your research on HeritageQuest or other genealogy websites, Berolzheimer and Rooker urged. You can also search names in newspaper archives. Older papers may be available at your town library. And the Library of Congress, Rooker noted, recently began digitizing Vermont newspapers for its Chronicling America project. Look it up at chroniclingamerica.loc.gov. Finally, don't forget good old Google. On the internet, you might learn all kinds of things about previous residents of your home — for the historical record, of course.