Rolf Kielman
Town: Hinesburg
Job: Architect
Children: son Roland, 28; twins Rem (son) and Lily (daughter), 23
My parents died not too long ago in their mid-80s. They were generally short on advice but free with examples. We came to Canada from Holland in 1953. My dad was one of those Old World—trained silversmiths and became a craft teacher at a small art college. My mom made things, too — she was a weaver of fine fabrics. While I was growing up, this all seemed quite ordinary, but I can see now that it was adventurous and risky.
My parents adored each other, and their affections were commonplace in our household. Kissing and hugging were an ordinary sight, and this extended to their children.
My folks loved the adventures that came their way through food, travel, wine and language. They roared across Russia by train to Vladivostok in the early '60s — before Paul Theroux, even. They just loved to meet different people and enjoy their food and culture. We do that, too. But, most of all, my parents gave me unconditional love and support. That's made all the difference. I hope I've done the same for my kids.
Pierre Mujomba
City: Burlington
Job: Playwright/Professor
Children: daughters Gloria, 19, and Fabiola, 14; sons Claude, 17, and Stephane, 6
My mother taught me that it's better to give someone a surprise than a promise. Don't say, "I will give you this" — just bring it. It seems this has been something I do in my life, and this way I avoid disappointing others.
My father also gave me some advice that makes sense in the The Democratic Republic of Congo, where we're from. We were walking and meeting people, and he told me he preferred that I call him by his name instead of "Dad." In our culture, it is possible that people can be jealous of others with many children. The children are the riches.
My parents also taught me not to neglect them after I left the village for the city. My mother said, "I hope you will not give us the dog's room when we visit." It's a figure of speech, but this is very important. This is very deep.
Jeff Govoni
Town: Burlington
Job: Online Marketing Specialist
Children: son Ellis, 15; twin daughters Willa and Lucy, 11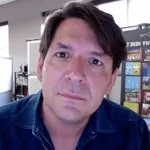 My mother and father weren't much for offering parental advice. To be fair, it may be that I wasn't listening when they offered it, but the advice came more in lessons learned from things they did. I learned that snappy quips to silly questions can be funny, but they can also wound, so be prepared for the consequences. I learned that you can't expect your child to appreciate the love you poured into preparing a favorite dinner. And I learned that coming home may be the worst thing for a child.
In the months following my college graduation, I hit some hard times. I called home looking for sympathy. My father answered the call. I told him of my failures and was about to angle for a room in my parents' basement when he said something like, "Wow, that really sounds awful, and I know how you feel, but you don't want to move home. You'll just go crazy." I remember being miffed by his apparent disinterest in my condition but pretty quickly appreciated that he knew a short time of pain was better than a lifetime of regret.
After all, he didn't leave home (I grew up in my grandmother's house), and he wrestled with a sense of failure his whole life. I look at my children, and I know that they'll need to travel their own roads without me. The best thing I can do may simply be to wave goodbye.
Kenneth Peck
Town: Shelburne
Job: Writer, filmmaker & professor
Child: son Gabe, 16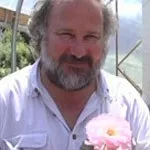 "Moderation in all things" was the best advice I ever got from my father, regardless of how many years it took for me to appreciate it. I was never someone who over-indulged in excess, but I wouldn't use the word "moderate" to characterize my youth.
As a father, I find myself telling my teenage son to be moderate in his lifestyle, to get more sleep, to drive slowly, to keep his focus on what he is presently doing, and not to be distracted by incoming texts, cell calls and Facebook.
Did I listen to my father? I tried to but felt that I knew better than he did, times being different and all. Is my son listening to me? He's confident that he knows better than I do. I go on, though, like an old record with a skip, telling him to "be moderate in all things," but he may not even be listening. Someday he will understand.
"Go Ask Dad" is a monthly feature in which we ask fathers to answer a question. Got a question, or a pop you'd like to hear from? Email us at ideas@kidsvt.com.

Erik Esckilsen is a freelance writer and Champlain College instructor. He lives in Burlington with his wife and twin daughters, and their dog.