Matthew Thorsen
Barge Canal Market owners Jeremy Smith and Adelle Lawrence
Shopping in Burlington isn't just retail therapy. Talk to Anya Huneke, owner of Main Street consignment store Dirt Chic, and she'll point out that your purchase power is "an important part of keeping the community alive."
How so? "Aside from the financial benefits of shopping locally" — that is, keeping your dollars close to home — "stores and businesses are what give a community its personality and vibe," she says. Pretty sure you can't one-click order those on Amazon.
Want to feel good about blowing your extra cash? You've got options: Church Street Marketplace alone is home to 85 retailers. To guide you around town, we asked a few rad local shopkeepers for their retail recs.
Moe O'Hara
Thirty-odd, 270 Pine St., Burlington
Thirty-odd is the brainchild of Moe O'Hara, aka Recycle Moe. Under that name, the 38-year-old crafts "recycled and upcycled art" — think floppy-disk notebooks, cassette-tape clutches and light-switch covers featuring illustrations from the children's book Where the Wild Things Are. In 2018, O'Hara opened Thirty-odd in Burlington's Soda Plant. It holds a hyper-local collection of wares from — wait for it — 30-odd South End artists. Stop in for everything from mini terrariums to "Mind Your Own Uterus" pins that benefit reproductive rights organizations.
Where She Shops:
"The Burlington Farmers Market is where it's at!" says O'Hara. "I buy a lot of food gifts. There's so many vendors to choose from. I go to Rosato Woodturning for great wooden bowls. I always go and get some cheese. Everything is local. The fact that you're buying right from the maker is huge! It adds to the story of the product that you're buying."
Birdfolk Collective in Winooski — for "when I need a gift that I can't find at Thirty-odd," says O'Hara. "There's always a unique item there. [Owner Nicole Carey] is really good at turning her stock. You're always gonna find something new."
17 E. Allen St.
Chittenden County
Winooski, VT
802-497-0582
Clothes for Kids, Clothes for Women, Clothes for Men, Housewares, Cards & Gifts, Accessories and Jewelry
Barge Canal Market, which buys and sells vintage furnishings and décor. "I'm always on the hunt for quirky items for my house," notes O'Hara. At Barge Canal, "there's always something new and quirky that you didn't think you needed, but you did. The only thing holding me back is my wallet."
377 Pine St.
Burlington, VT
802-497-7119
Antiques, Furniture, Housewares & Décor, Vintage Clothing, Secondhand Clothes, Lighting, Housewares and Artwork
Tito Bern
Bern Gallery, 135 Main St., Burlington
"Feel the Bern" doesn't have to be a political statement. In Burlington, the phrase also applies to the Bern Gallery, which promises to be "more than just another hippy-dippy head shop." Tito Bern, 42, runs the place with his wife, Mikeala. It was ahead of the cannabis curve when it opened in 2004. These days, the high-end gallery includes a hookah bar as well as a glassblowing booth where you can watch daily pipe-making and even take a lesson. Don't miss the annual Pipe Classic competition — held September 23 to 28, 2019 — to see glass that's truly world-class.
Where He Shops:
Luke Awtry
Green State Gardener
Green State Gardener, which empowers people to grow their own plant-based medicines — you can even take a class on cultivating cannabis. "I'm there probably three times a week," says Bern. "I get everything for organic gardening." He also appreciates the knowledgeable staff and "professional vibe that's great for learning."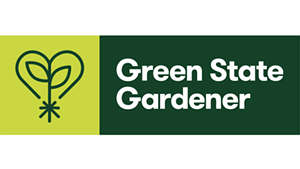 699 Pine St.
Burlington, VT
802-540-2097
Gardening Supplies, Home Center, Growing Supplies and CBD Seller
Pet Food Warehouse, an emporium for animals and their humans. "We buy a lot of pet things, that's for sure," Bern says. That includes treats, medicine and toys for his dogs and cats. Bonus: "All the staff have pets," he says.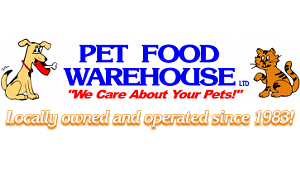 2500 Williston Rd.
Chittenden County
South Burlington, VT
802-862-5514
Pet Food & Supplies
Burton, the world-famous snowboard brand founded in a Vermont barn in 1977. "They always have a cool take on modern trends," says Bern, who looks to Burton for durable clothing designs.
80 Industrial Pkwy.
Burlington, VT
802-660-3200
Ski/Snowboard Gear
Anya Huneke
Dirt Chic, 67 Main St., Burlington
Wanna look chic — for cheap? That's what this upscale consignment shop is all about. Whether you're on an eco-mission to keep fast fashion out of the dump or you simply want to rock trendy Gap overalls ($18.50), a vintage buffalo-plaid wool hunting coat ($36.50) or Minnetonka suede fringe boots ($21.50) for a fraction of the original cost, Dirt Chic's secondhand clothing and accessories are in great, stylish condition. Owner Anya Huneke, 43, opened shop in 2009 "to create the feel of a boutique without the prices." Mission accomplished.
Where she shops:
File: Sophie Macmillan
anjou & The Little Pear
Skirack, an outdoor outfitter and gear shop that's been open in Burlington since 1969. "I go there for my running shoes," says Huneke. "They've been in business for so long; it's kind of an institution. I can go in there and trust the staff and the quality."
Location Details
Skirack
85 Main St.
Burlington, VT
800-882-4530
Ski/Snowboard Gear, Bikes, Clothes for Men, Clothes for Women and Outdoor Gear
Vintage Inspired Lifestyle Marketplace and Anjou & the Little Pear, both sellers of antique furniture, crafts and art. "Those are the places I hit up when I was moving into a new house," says Huneke. "A lot of their stuff is that farmhouse-distressed look. I've gotten some big furniture [at both]. It's a huge, cool collection of stuff."
180 Flynn Ave., Suite 2
Burlington, VT
802-488-5766
Gallery, Antiques and Furniture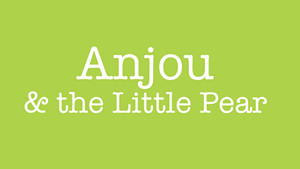 53 Main St.
Burlington, VT
802-540-0008
Antiques and Furniture
ReSOURCE, a nonprofit that repairs and resells household goods. Says Huneke: "I just find the coolest, most unusual things. I got an entertainment center there. I've gotten some trunks there. You can't walk in looking for something specific; you have to have your mind wide open. You have no idea what somebody just left there. It could be anything!"
339 Pine St.
Burlington, VT
802-846-4015
Antiques, Home Center, Electronics, Building Products & Supplies, Art/Craft Supplies, Books, Furniture, Housewares, Lighting, Vinyl/Records, Toys & Games and Secondhand Clothes