When the history books are written on the first decade of the 21st century, what will they say?
Will George W. Bush go down as the worst president in U.S. history, as some predict? Will the Great Recession be recalled as a speed bump on America's capitalist highway, or the event that plunged us into the next major depression?
How important will the iPod, Facebook and blogging seem in 20 or 30 years? Was this the most important decade for gay rights in U.S. history?
Seven Days surveyed several prominent Vermonters — activists, academics, an Army general and a rock musician, among others — to find out how they think history will regard the last 10 years. Here's what they told us:
Politics
Garrison Nelson, political science professor at the University of Vermont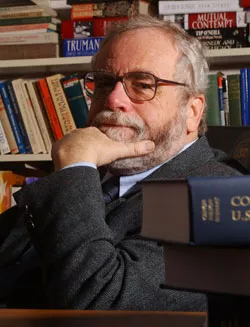 "George W. Bush was the 51 percent presidency. The Bushies basically believed, We have 100 percent of the office, even if we only have 51 percent of the public behind us. By practicing polarized politics, they hoped to deepen the base. That was the risk they took. When you're running a 51 percent presidency, you don't have to lose too many people to be in the minority, and that's exactly what happened. It was reaction to him that paved the way for Barack Obama. Put it this way: Three people got the Nobel Peace Prize — Jimmy Carter, Al Gore and Barack Obama — all for not being George Bush. Sarah Palin was basically a Hail Mary pass on the part of the McCain campaign. She is still a candidate that the vast majority of Americans think is a joke. What we're seeing now is a greater degree of polarization than we have in generations. The middle is gone. The moderate voters of America really have nobody to vote for anymore, and they are the most disenfranchised people in the country."
Civil Liberties
Allen Gilbert, executive director of the American Civil Liberties Union of Vermont
"For many of us, the last 10 years have shown that George Orwell was right on in 1984. It just took a little longer than he thought it would. These past 10 years were some of the most challenging for civil liberties in the country's history, for two reasons. One was the terrorist attacks themselves in 2001, with the resulting passage of the Patriot Act, which really will stand up there with the other far-reaching laws, such as the Alien and Sedition acts. There is something very different about what's happened in the last 10 years, however, and that's because of digital technology. Digital technology has totally changed what we used to think of [as] privacy, and what we used to think of [as] our right to privacy. From this decade, people will remember George W. Bush, John Ashcroft and the Patriot Act. And from there they are going to leap to Guantanamo and torture. And they'll remember extraordinary rendition and warrantless surveillance of thousands — even millions — of people. One upside is, it has made some people more aware of the way government can intrude in our lives."
War
Major General Michael D. Dubie, adjutant general of the State of Vermont and commander of the Vermont National Guard
"What I'll remember of this decade, coincidental with this new mission we've undertaken, is that support around the state has never been higher. I've been in the Vermont Guard for over 30 years, and this decade, the way people in uniform are treated is a real tribute to the people of the state of Vermont. When I go into a small store in southern Vermont, they don't know who I am. They treat me well because I have a uniform on. I have strangers at the airport come up to me and say, 'Thank you for serving,' and you can tell they don't know I'm the adjutant general. And that's new. We haven't experienced support from the people since World War II like we do today. And what's even more amazing is that it's obvious these are many of the same citizens who disagree with national policy. It doesn't restrict them from saying thank you to someone in uniform … It's a tribute to the people, to the citizens, that they have separated the politics and policy of war from the person who wears the uniform."
The Economy
Casey Rothschild, assistant professor of economics at Middlebury College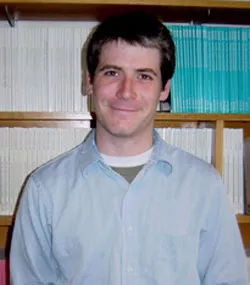 "There are two possibilities for how the decade will be remembered, and it kind of depends on what happens going forward. One possibility is, it's when the financial crisis of 2008 hit, which is the biggest recession since the Great Depression. The second possibility is that things will get even worse and we'll emerge from this and sort of set up for a collapse — and it'll be remembered as the big fall before the even bigger fall. My guess is the former, but I wouldn't rule out the latter. The last decade was a series of bubbles and collapses. The decade started on the heels of the tech collapse, which was responded to by [then chairman of the Federal Reserve Alan] Greenspan cutting interest rates and keeping liquidity flowing. And that sort of seemed to have solved the problem, and we had what looked like a great decade. But in retrospect, it looks like that was just setting the stage for a bubble to grow in the real estate market and ultimately collapse. Greenspan was revered for having been so successful. When history books are written, he won't be so revered. Bernie Madoff will be a cute little side note."
Same-Sex Rights
Beth Robinson, cofounder of the Vermont Freedom to Marry Task Force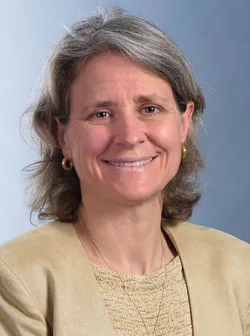 "It's impossible to talk about this decade without sneaking back 10 days before it started. Because it was really the Vermont Supreme Court's decision in the Baker v. Vermont [civil union] case that was the first breakthrough — not just in Vermont but in the country — on this issue. That changed things on the ground in Vermont pretty instantaneously. It also shifted thinking nationally because there was substantial skepticism within the GLBT advocacy movement about whether this marriage track was a smart one to be on. The decision in Vermont offered a more realistic hope than people had experienced so far, but it fell short of genuine equality. I don't think Vermont precipitated the national backlash. The movement to pass state-by-state laws and constitutional amendments to ban and refuse to recognize marriages between same-sex couples is something that was generating its own momentum on its own track. That's been a huge loss. It's one thing to not move forward, which is what's happening in New York. It's another to move backward, because they're creating obstacles we'll have to overcome. The most devastating was in California, where they took away something we had. And I don't think it's a coincidence that the loss in California, one of the lowest moments of the decade, was followed in short order by one of the highest moments, which was the passage of same-sex marriage in Vermont. What happened in California was a wake-up call and people were committed to turning it around in Vermont."
Health Care
Dr. Deb Richter, family physician and chair of Vermont Health Care For All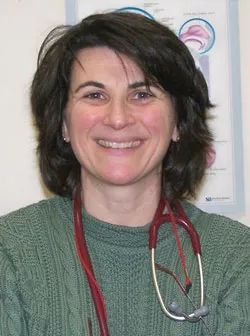 "We will eventually get a single-payer health care system, like every other [Western industrialized] country, and we'll look back on this and wonder how it is that we failed to address this horrendous, horrific issue. It's not only a moral outrage — the fact that people are dying because they don't have adequate access to care — but they're going bankrupt. If you look at what it's doing to our entire American economy, 17 percent of our GDP is wrapped up in this. It's one of the drags on our economy. I think they're going to look back and say health care was one of the major issues that caused one of the major declines in the American economy. There are proposals all around the world they could have used. The evidence shows that you can deliver comprehensive health care to everyone, with good outcomes, for half as much money. When it finally collapses, we will address it. But there are going to be a whole lot more casualties when that happens."
Newspapers and Media
Martin Langeveld, former publisher of the Brattleboro Reformer and the Bennington Banner, blogger for the Nieman Journalism Lab at Harvard University
"What happened in this decade is that newspapers basically failed to either lead or follow their audience to the web. The declines in both advertising and circulation really accelerated a lot in this decade, although it's been going on since the 1950s. In 2000, newspapers were really in pretty good shape. They hadn't seen huge losses. In the first half of the decade, they were still seeing growth in revenue, and that may have made them kind of complacent. It's just maybe in the last three years that we've had sustained revenue losses every single quarter that have far exceeded anything the industry ever saw before. [The decline of newspapers] hasn't been a great thing, but I don't think it's necessarily a disaster. The web has so increased people's ability to get information, to communicate, to discuss, to publish their own information. We're definitely in a transition where we don't know what the landscape will look like when we come out — whether there will still be daily papers or whether they mostly go away. There will be business opportunities, organizing a local market around multiple news sources, whether that's individuals or small group websites. So we're kind of in the Wild West right now waiting to see how this all sorts out."
iTunes, iPods and the Music Industry
Joe Gittleman, bassist for The Mighty Mighty Bosstones, Lyndon State College instructor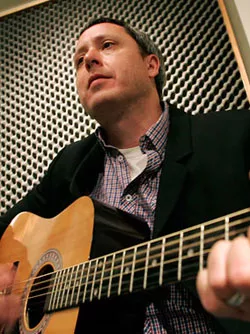 "The high points of the last decade would certainly be the accessibility of music. Some of the low points would be the lack of filter, just the amount of sheer crap out there. I love the fact that people are able to record music more affordably and get it out around the world. But it used to be, at least when labels existed, there was somebody deciding who was worthy to make a record and who wasn't. We just released our own record, the Bosstones did, and more and more artists are doing that. The Dropkick Murphys are releasing their own records. Nine Inch Nails are releasing their own records. iPods have taken the emphasis off the album. Now everyone's got their own playlists and their own shuffles. The album as an art form, in and of itself, is maybe lost to a certain degree. A big reason why the iTunes revenue has not managed to replace the declining CD sales is because people are cherry-picking — they're just buying two or three tracks instead of the whole album. But I also think that's partly the labels' fault, because major labels are only interested in having two or three good songs on the record."
The Internet, Blogs and Social Networking
Elaine Young, associate professor in Champlain College's Business Division of Business
"If you ask me what I think the biggest thing is, it's access. A greater amount of people has access to blog and Internet connectivity, so it allows them to do more. Today, you can go to Tumblr or Blogger or WordPress and in five minutes you can have a website. When you take access and give people the tools that allow them to create, that is what has blown everything up over the last 10 years. People talk about how communication itself is changing, but if you really think about it, the tools we access on the Internet are just what we do as humans. It's the water-cooler conversation. It's the 'Look what I found in the newspaper and I clipped it out and put it on the bulletin board." Now it's online.'