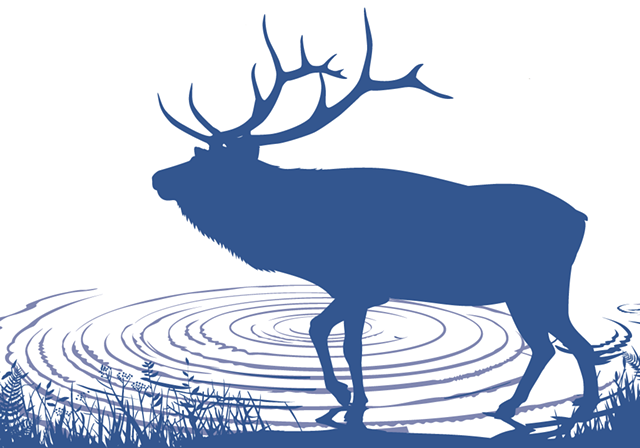 About 16 rogue elk escaped their Northeast Kingdom pen more than a week ago, and they appear to be roaming near the Canadian border, according to officials.
Gretchen Desautels was out for a morning Jet Ski June 18 on Lake Salem with her husband when they spotted bobbing brown heads moving through the water. She grabbed her cellphone and started filming the herd of about a dozen cervid.
"We've seen deer swimming and moose in the lake" — but never elk, she told Seven Days.
That's likely because there are only 100 to 120 in all of Vermont, according to Kristin Haas, the state veterinarian, and they're all captive. The escapees, she said, got out of an enclosure behind a steakhouse, the Derby Cow Palace. Doug Nelson owns the property — and the animals.
Along with Nelson, the Department of Fish & Wildlife was working to capture and return the elk said Major George Scribner, a game warden. Seven came back on their own over the weekend, according to Scribner. Another was captured, and Nelson shot and killed one more. That elk will be tested for chronic wasting disease, which is common in captive cervid and has been found in wild populations out West — but has yet to spread to Vermont, Scribner said.
Nelson did not return requests for comment. Elk is on the menu at his restaurant, but the meat served is imported, according to Haas, who said Nelson has no permit to slaughter the cervids for food.
Sounds like they're safer inside the pen.