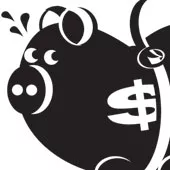 This week, I started my last year of classes at St. Michael's College, where I'm majoring in journalism and political science. Usually, when I tell people I'm a senior in college, they ask, "So, what are you going to do when you graduate?"
I do have an answer, partly because I've been fortunate enough to supplement my schoolwork with unpaid internships. Last summer, I worked as a copy editor for the Burlington Free Press, and I've spent this summer working for Seven Days.
But many current college students haven't been as lucky. According to a July 5 New York Times article, "Say Hello to Underachieving," the National Association of Colleges and Employers says that "internships available to college students have fallen 21 percent since last year." The article also notes that unemployment for 16-19-year-olds is at 24 percent, nationally, up from 16.1 percent two years ago.
Because of the economic downturn, many of my friends struggled to find meaningful work this summer, or were forced to come up with more creative ways to make money. One University of Vermont economics major lost his job at a local bike shop and was reduced to working at music festivals and selling some of his stuff on eBay. But though this lack of relevent job experience makes them anxious about finding a job postgraduation, these students also report learning some things they hadn't expected.
My friend Victoria Calogero is a senior psychology major at St. Mike's. She hoped to complete a psych-related internship this summer but had trouble finding a place that was hiring.
"I wanted to work in the field but no one would call me back," she says. "Most places told me that they weren't hiring or they didn't have a place for an intern, so I decided to find a nannying job, because I knew that it would be a steady paycheck."
Victoria says she is "so scared to graduate," not knowing anything about actually practicing. "How can we be expected to find a job if we don't know what we're doing?
"I hate the idea of wasting time doing jobs that I'm not interested in, or that aren't going to be career possibilities in the future," she says, "but it seems like that's the only option right now."
Victoria wants to go to nursing school now because she says she "knows there is a need for nurses." She anticipates finding a nursing job upon completion of nursing school — a hope that she doesn't have with an undergraduate degree in psychology.
"Nannying has been good for me, though," Victoria says. "Even though it's not what I wanted, I've become more comfortable with kids, and I guess that is always a good thing."
Another friend, a political science major at St. Mike's, planned to live in New York City for the summer working as a paid intern for a marketing company. This would have been her second summer there — but her internship position was cut when the company downsized.
"They told me that there literally wasn't enough room in the office for another body," she says. "It made sense that I was one of the first to go."
Without her internship, she wouldn't be able to quickly find a job in the city that would pay the bills — including $1500-a-month rent for a studio apartment.
"I came back to Burlington because the rent is cheaper and I thought that it might be easier to find a job here, since a lot of college kids leave for the summer," she says. "I was wrong."
After dropping off "hundreds of résumés," my friend ended up working at a local sandwich shop, making just enough to pay the rent. It's not what she was hoping for, but it hasn't been all bad.
"I don't want this to be my career," she says, "but I'm learning things at this job that I would have missed out on working in the office. I'm a team player, I work harder for customers, and I'm way more aware of the value of a dollar."
Having worked as a nanny myself, and at a pizza place, and as a lifeguard and swim instructor, I can relate to the feeling of uncertainty about the future. How are these jobs going to help us find a career? Will companies turn us down because they want people with experience? Thinking about it makes us nervous.
So what's my plan? I'm applying to business school and hoping to find work as a reporter, so I can help everyone else make sense of this financial mess.