You can get a lot of house for about $250,000 in Vermont. Or not. It all depends on that timeless real estate cliché, "location, location, location."
In rural Windsor County, a quarter-million bucks could buy you a charming country home with an acre of land, wide pine floors, two woodstoves — even a guest house. In fact, we found such a property in Quechee with a name worthy of its fairy-tale features: "Snow White's Retreat." In Chittenden County, meanwhile, $250,000 usually buys you a far more modest house — maybe a 900-square-foot ranch in Essex, or a fixer-upper duplex in Burlington's Old North End.
"The farther you get out of the core of Burlington, South Burlington, Essex and Colchester, the more value — or house — you get for your money," says Northwestern Vermont Board of Realtors president David Raphael, stating what experienced house hunters already know.
Not only that, but the homes for sale in neighboring Franklin and Addison counties are usually a lot newer than those in the Burlington area, Raphael says, meaning they're less likely to need major renovations or come with old-house headaches such as lead-based paint.
In the Burlington area, the median sale price for existing single-family homes has hovered around $250,000 for the last several years — ranging from $248,000 in 2008 to $261,000 last year, according to the National Association of Realtors. So, who's spending a quarter mil on a house? Raphael says it's mostly relocation buyers, empty nesters and people upgrading from condos or smaller homes.
Seven Days wondered what $250,000 or so would buy in Vermont, so we searched the Multiple Listing Service for single-family homes priced from $225,000 to $275,000. Below are seven houses that illustrate how far your dollars will go.
---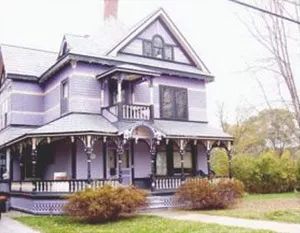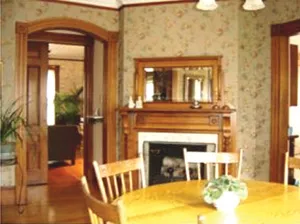 The Village Victorian
South Pleasant Street, Randolph
Great house for a Clue party! A big, purple Victorian within walking distance of the Randolph Amtrak station. Original woodwork, multiple fireplaces, marble sink, stained-glass windows, hardwood floors and a terrace garden overlooking the backyard. Detached barn for extra storage and workshop.
Price: $229,000
Bedrooms: 3
Baths: 2
Square feet: 3506
Land: 1.6 acres
Year built: 1880
Photos courtesy of Marybeth Tevis/Era Hometown Realty.
---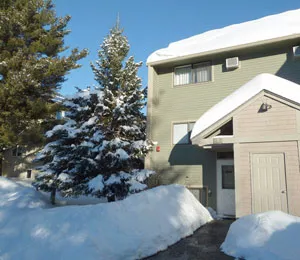 The Slopeside Crash Pad
Telemark #1 at Smugglers' Notch Resort, Cambridge
Walk to the lifts and lodges, then stumble home to this three-level townhouse in the heart of the village at Smuggs. End unit advertised as having good light and a gas fireplace. New and upgraded: couches, carpets, beds and bedspread, water heater, roof, deck, and siding.
Price: $249,900
Bedrooms: 4
Baths: 3
Square feet: 1800
Land: N/A
Year built: 1982
Photos courtesy of Jane Kiley/Lang McLaughry Spera Real Estate.
---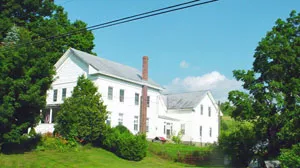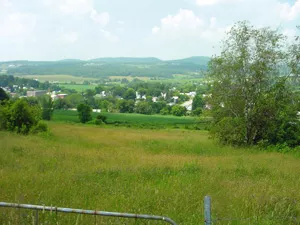 Big Enough for the Whole Family
Province Street, Richford
Start an organic farm or host the next Phish megaconcert! Eight-bedroom, two-bath 1870s Greek Revival farmhouse set on 50 acres of land. This former hotel includes an efficiency apartment that rents for $400 a month, a Quonset-type barn, a horse barn and a four-car garage. Inside: butler's pantry, French doors and crown molding in many of the 16-plus rooms.
Price: $254,000
Bedrooms: 8
Baths: 2
Square feet: 3766
Land: 49.07 acres
Year built: 1870
Photos courtesy of Mike Messier/C21 Jack Associates.
---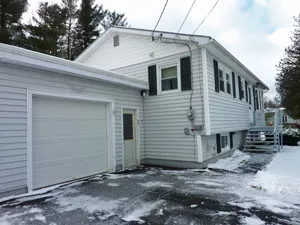 The Modest Ranch
Maple Leaf Lane, Shelburne
Tell your friends you live in Shelburne! No-frills ranch on a quarter-acre lot in a neighborhood cul-de-sac. Kitchen renovated in 2004, plus new replacement windows and hardwood flooring. One-car garage, vinyl siding and level yard for gardening or a jungle gym.
Price: $227,500
Bedrooms: 3
Baths: 1
Square feet: 864
Land: 0.23 acres
Year built: 1967
Photos courtesy of Phyllis Martin/Greentree Real Estate.
---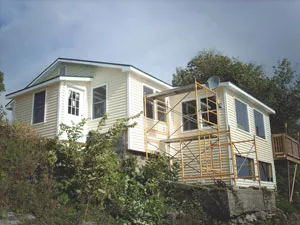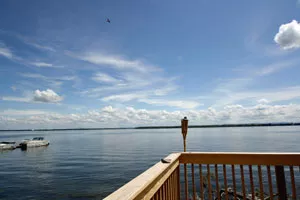 Lakeside Living
Route 2, Alburgh
Where else can you get a lakefront house for under half a million bucks? Waterfront bungalow with a sandy beach, a deck overlooking Lake Champlain, and southern exposure offering views of Jay Peak and Mount Mansfield. New standing-seam metal roof, new vinyl siding and a two-car garage.
Price: $265,000
Bedrooms: 2
Baths: 1
Square feet: 850
Land: 0.55 acres
Year built: 1971
Photos courtesy of John Biondolillo/BCK Real Estate.
---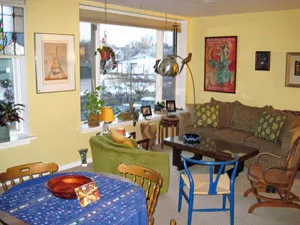 Downtown Burlington Flat
College Street, Burlington
So close to City Market, you can practically see how long the checkout line is from your window. Literally steps from the co-op, Merrill's Roxy Cinemas, restaurants, the Fletcher Free Library and the Church Street Marketplace. Bonus: underground parking.
Price: $265,000
Bedrooms: 2
Baths: 2
Square feet: 861
Land: N/A
Year built: 1955
Photos courtesy of Steve Lipkin/Hickok & Boardman Realty
---
The Country Charmer
Hartness Way, Quechee
Named "Snow White's Retreat," this home boasts "European flair" with a stone patio, wide pine floors, woodstoves, built-in bookcases, mud room, and master bedroom and bath. Comes with guesthouse/apartment over the two-car garage and a separate, heated playhouse that doubles as a storage and utility building — everything but the seven dwarves.
Price: $250,000
Bedrooms: 3
Baths: 4
Square feet: 1875
Land: 0.94 acres
Year built: 1971
Photos courtesy of Jill Stark/Remax Upper Valley.