Doug Wilhelm, Weybridge, writer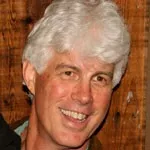 Children: son, Brad, 24; stepson, Nate, 15
Observing first that it's easier to give advice than to parent so wisely ourselves, I would suggest asking, listening and maybe offering a limited choice.
I'd ask, "Why don't you want to go?" And I'd try to listen to the answer, without judging or dismissing. We tend to say, "It'll be fine, just get in the car." But giving a child five minutes of simple attention can be so soothing; it may be all they need. I might remind them of another time when they didn't want to do something, but they did and it went well.
If this is an elementary-aged child and the conversation doesn't turn up an issue that needs more attention, I might then ask, "What would make it easier for you to deal with school today?" Pondering this can get a child past the anxiety, and past the hope that resisting may get them out of going.
This links to the limited-choice approach: offering an option that can help a child accept the larger reality. For example: "Today you get total power over what you'll wear to school." Or, "What would you like to do for the first hour after you get home from school?" Offering them time with you later on can give them the sense that you're getting through this together. Just don't offer to buy them something! That might get them to the bus stop, but it's almost bound to create far greater trouble down the road.
Okay, I'd make an exception for ice cream. Or creemees. If I can have one, too. Then, of course, it's okay.
Jim Olmsted, Calais, educator specializing in learning disabilities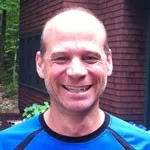 Children: son, Max, 13; daughter, Emma, 11
I try to make a connection so that they know that I hear them, that I'm really there for them. I say, "Yeah, I didn't want to go to school either."
I've also come up with strategies. For instance, if their confidence is low, I'll remind them of the skills they have, especially skills that aren't related to the classroom, that they can keep in mind for confidence when undertaking new things. Another strategy is to remind them that they have good friends and that friendships will help them through the day, and they can help their friends. That can also be part of another strategy: Think of one thing you can look forward to either during the school day or when you get home — friends can be part of that. Distractions are another great strategy — favorite music in the car, for instance.
So many times the anticipation is much worse than the task.
Philip Baruth, Burlington, author and state senator
Children: daughters Olivia, 14, Gwen, 12, and Miranda, 7
There aren't a lot of things that your kid doesn't want to do that they're legally required to do. They don't want to eat their peas — but there isn't a law that says you have to eat your peas. With school, there's a cop who's watching out. So that's the first thing: They're going to have to go to school because otherwise we're going to get surveilled.
Then you're in one of two movies. If you're in Ferris Bueller's Day Off, the kid is bored. If you're in The Karate Kid, the kid is being bullied. That's the key, to figure what the situation is... My mom had this standard: You get out of bed, get dressed, eat breakfast and brush your teeth. She would not insist that we go to school but that we go through these stages. She delayed the final decision. Four out of five times, having your clothes on and having brushed your teeth conveyed the inevitable.
The other thing my parents were big on: If you stayed home from school, you were sick for the day — you could do nothing except rest. I sometimes remind my kids of that, especially if there's something scheduled for later in the day.
Rob Downey, Burlington, co-owner, American Flatbread Burlington Hearth and Farmhouse Tap and Grill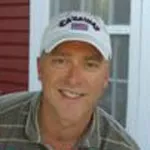 Children: daughter, Emma, 10; son, Will, 6
"Why don't you want you want to go to school today?" Isn't that where it all starts? Then you work from that answer. If someone was mean to my daughter at school, we get to the root of it, and we realize that all this other person is really doing is craving attention or has some sort of insecurity that makes them want to be mean to feel more important. I'll walk her through why this person might be doing that, and I'll give her the tools to take charge and confront the problem.
My kids don't play the sick card. Either Emma is struggling with somebody, or she's feeling uncertain about some work. If the latter is the case, I'm going to level with her on the impact of missing a day of school — that's a day you fall behind, and then the next day becomes more difficult. That's pretty effective, the fear of falling further behind.
You have to confront your fears or the work that you're doing. That's just a life lesson.
"Go Ask Dad" is a monthly feature in which we ask fathers to answer a question. Got a question, or a pop you'd like to hear from? Email us at ideas@kidsvt.com. Erik Esckilsen is a freelance writer and Champlain College instructor. He lives in Burlington with his wife and twin daughters, and their dog.