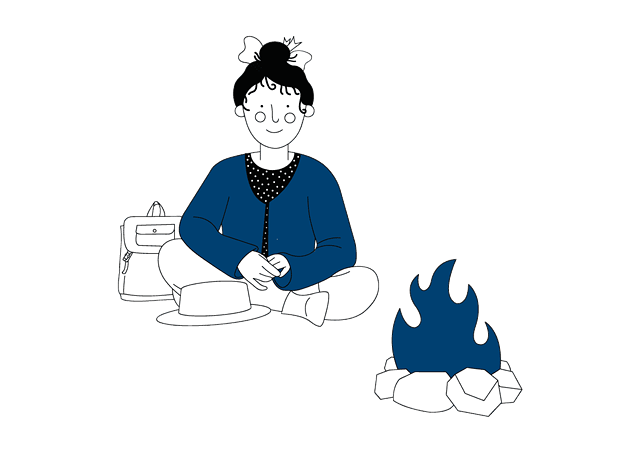 This year's summer camps are all about joy, curiosity and belonging: the joy of participating in the performing arts with friends new and old, the curiosity sparked when we try new things and visit new places, and the sense of belonging we build together while we dance, sing, act, make music videos and more — all building towards end-of-camp showcases, where we welcome our friends and families to celebrate our artistic, creative accomplishments.
— Jess Handrik, director of education, Flynn Center for the Performing Arts, Burlington
We have a lot of fun and exciting mountain bike activities to focus on this summer, but we are always adapting to our changing society, too. From a community perspective, we will pay more attention to camper respect — camper to camper, girl to boy, boy to girl, counselor to camper, camper to counselor, etc. Last summer, we added in some focus on trail protection and maintenance, and we will spend some more time in that area this summer.
— Tag Carpenter, operations manager, Catamount Outdoor Family Center, Williston
I hope our campers learn how to be themselves and explore new interests.
— Chrissy Carter, owner/director, Camp Birch Hill, New Durham, New Hampshire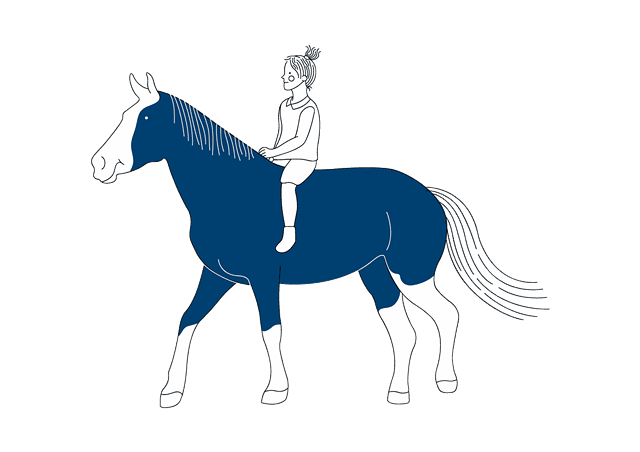 Of course, we would love campers to come away with an increased level of skill in gymnastics, water sports, archery, cooking, art, dance, woodworking, or whatever their focus and choice of activities will be. However, our first target is for all campers to be immersed in gaining confidence in themselves as independent young women and men, learning to be kind, to be brave, to care about others as well as themselves, learning about being a good friend and making camp friends, increasing leadership skills, and learning and caring about our environment and camping.
— Ruth Dunkley McGowan, owner/director, Dunkley's Gymnastics Camp, South Hero
Not only do we aim to provide children with memory-making, friendship-growing and learning-and-doing experiences but, overall, we hope our campers learn to love being Parks & Rec kids!
— Diana Wood, marketing and outreach manager, Burlington Parks, Recreation & Waterfront, Burlington
We hope that campers will learn the humane treatment of all types of animals and have a better understanding of the shelter world.
— Erin Alamed, director of volunteer and community outreach, Camp Paw Paw (Humane Society of Chittenden County), South Burlington
We wish for our campers to learn, through farm chores, guilds and games, the beauty and joy of participating in the living world around us. We hope to illuminate the connections between land, plants, animals and people that nurture and sustain healthy communities, through the magic and fun of summer on the farm.
— Ethan Tischler, director, Camp Bread & Butter (Bread & Butter Farm), Shelburne
Camp brings out the best in people. It is a place where kids and staff can let their guard down and truly be themselves! It's a place where a cabin of 12 kids enters the week as strangers and leaves as best friends. Our goal is that somewhere between canoeing in the middle of Branch Lake, testing your limits at the ropes course and sitting and having good conversation in the arts and crafts cabin, every camper learns how to find acceptance, new experiences and friendships that last a lifetime.
— Jayci Fournier, assistant director, Bangor YMCA Wilderness Center at Camp Jordan, Ellsworth, Maine
We hope our campers learn that the "coolest" thing you can be is yourself. With opportunities to choose from among 50 activities per day and with daily contact with family at home, our kids deliberately test and shape their identities. They try new things, find new passions and maybe even experience some "safe" failures. Fostering a unique combination of independence and comfort among all our kids — especially those new to us — is what we do best. And we hope every child can finish their camp experience proud of who they found themselves to be, looking forward to sharing that same open, awesome side of themselves with their camp and beyond-camp families.
— Emily Schäfer, director, Camp Stonewall, Thompson, Connecticut
I hope kids will learn that there are others who share adoption stories as well, and they aren't alone. We'll also learn lots of fun games in the woods, how to play GaGa Ball and what makes the best Slip 'n Slide.
— Amy Chambers, director, Camp For Me, Stowe
We want campers to get outside, be curious and brave, try something new, be artistic and creative, try a new adventure, and make a new friend. We want them to learn they matter.
— Andrea Cirabisi, executive director, Friends of Camp Little Notch, Fort Ann, New York
Campers will develop their leadership skills in a girl-only community through our girl-led camp activities where campers can choose their adventure and try new things, explore the great outdoors, make awesome new friends, and enjoy camp activities, such as outdoor cooking, boating, archery, horseback riding, learning survival skills, discovering nature, swimming, kayaking and so much more! You don't have to be a previous Girl Scout to come to camp!
— Beth Evarts, PR/communications specialist, Girl Scouts of the Green and White Mountains
We hope that each camper learns new skills, makes new friends, and embraces our character value traits of Caring, Honesty, Respect and Responsibility. Campers and staff spend their time at camp in a natural setting, without technology, where they develop a sense of belonging and a connection to the camp community, and experience practical ways to live our camp motto, "Help the Other Fellow."
— Jon Kuypers, director, YMCA Camp Abnaki, North Hero
This summer, campers will have a well-rounded experience. Campers will swim, go on adventures in Burlington, partake in arts and crafts, and learn new sports and games. We offer a variety of different clubs throughout the summer, which are selected by counselors based on the interest of the campers. Kiddos will work together to earn different awards throughout the week like the famous "Sweepy Cat" award, which is given to the group that demonstrates being most tidy and clean throughout the week.
— Jordan Olson, staff member, UVM Adventure Day Camp, Burlington
We hope all campers leave with a love of circus and a sense that they have found a safe place in which to express their authentic selves. Circus as an art form presents a multitude of ways in which children can explore their own creative ideas as well as offering physical challenges for all campers, from the reticent beginner to the advanced athlete. In this physically and emotionally safe environment, campers of all ages will be given the opportunity to thrive as individuals as they immerse themselves in the world of circus.
— Mary Blouin Auffert, director, Smirkus Camp (Circus Smirkus), Greensboro