Ron Hunt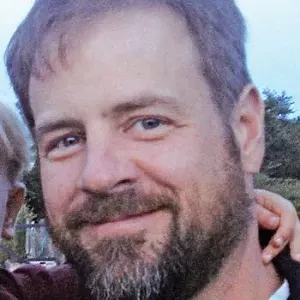 provider liaison at Fletcher Allen Health Care
Children: daughter, Julia, 6; son, Danny, 4
Junk food and staying up late are habits that I sometimes indulge in and am trying to teach my children about.
Kids are like this amazing mirror, where you can see and reflect on yourself. These are real things that you don't want to suppress or ignore, but you have to have these things in a healthy way. That includes being angry about something. Or, wanting a snack even though dinner is an hour away. Or staying up later than you should. These are things that we do, but we want our kids to not do them. But, there's got to be a middle ground that you need to agree on so that kids can learn how to manage.
I try to be mindful about that with my kids to say, "Yeah, this might be really kind of junky and yummy, but we have to learn that this is not something that we do a lot," with the hope being that they mature with a thoughtful brain. My end goal with them is to teach and model moderation.
Kevin Stockwell
Cambridge, Allen Pools & Spas
Children: daughter, Mary, 2 1/2 and son, Andrew 1
Around bedtime, if Mary's requesting something, I try to resist, but I usually give in. I know it's a bad idea, but I do it anyway. It used to be, when she was younger, we used to have to hold her to get her to fall asleep. Then she grew older and we finally broke her of that, slowly. Then I don't know what happened, but she just started crying or fussing at bedtime. Now I just wait by the door. She usually throws her pacifier down or needs something. We started giving her water. Now it's a requirement to have water. She has to dress herself in the PJs. We usually read books 'til 8 p.m., then she sits on the potty, and that's just turned into an extended reading session. Then she has to have her lullabies, and her blankets. She has to turn the light off herself. She pretty much has got us wrapped around her finger at the bedtime routine.
Igor Arsovski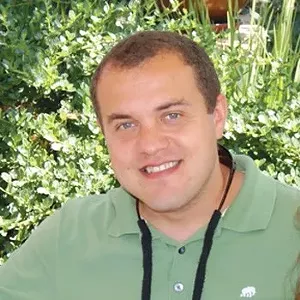 Williston, computer engineer at IBM
Children: daughter, Anna, 6; son, Stefan, 2
One bad parenting habit that I have is disciplining the kids after I come back from work: I actually don't do that. I basically am their friend most of the night. I feel I haven't spent enough time with them during the day, I want to see them, I want to be playful with them, and they get away with more than they should.
Everybody's working long hours these days, so I don't see them as much, but they're laughing and being happy and that's something that I guess I need to see, as well, that they're having fun with their dad. Ultimately, it doesn't get them to sleep at a normal time. It's not conducive to them doing homework and getting stuff done that they need for the next day so it's not super productive, but I think it allows me to bond with them. So I don't know if it's a good or bad parenting habit; I think that there are definitely some negatives about it.
Chris Ford
South Burlington, School Counselor at Williston Central School
Child: daughter, Josie, 12
You have to have a good relationship with your kid, and it is based on trust. I caught myself slipping into that bad habit of misreading signs or not believing in the signs. And that really was a trigger for her [Josie], whenever I said "are you telling the truth?" It just felt bad to her. Like, why aren't you believing me?
In a parenting relationship, we want to have a strong relationship with our kids, we want to trust our kids, and what I was doing, my habit, was not showing her that I trusted her. And so that's obviously important. So I said I wasn't going to do it, and I've stopped. I can't say that I'm perfect, but I do, thankfully, have a good relationship with her.