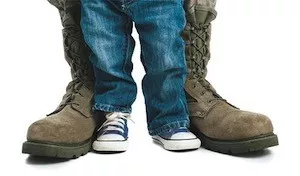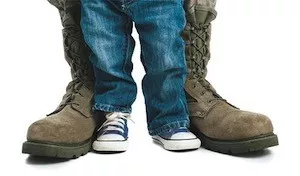 We are just getting started in our deployment journey. We can't even count months yet; we are still counting weeks. "We've only just begun…" as the song says.
I think about my husband, Matt, settling in to his new "home." I hate that I can't make his bed for him, tucking the sheets in just the way I know he likes them. I can't make his favorite meal after a long day. It's my job to take care of him and I'm not very good at letting that job go.
"Do you need anything? Want me to send you more blankets? Are you warm enough? How about food? Are you getting enough food?" I barrage him with questions. He laughs. I sound like a frantic mother who just sent her baby boy off to summer camp for the first time.
While I imagine him settling in, I think about the people who were there before him. They are packing up and getting ready to go home. Somewhere, there are families preparing for homecoming parties. Their arms are poised for that long-awaited hug. I am happy for them. I truly, truly am. In the military life, we all take our turns. We are grateful for those who are out there serving while our loved ones are home. We think of them and support them and their families. Now that it's my turn, the support and love is coming my way.
We've only just begun, and while I await our own party planning and Matt's homecoming, I daydream about the ones happening in other people's homes. To them I say, "Be happy. Celebrate! It's your turn."

Tasha Lehman is a mother of three boys living in Vermont. Her husband, Matt, is a first lieutenant in the Vermont Air National Guard who recently headed overseas for his first deployment. The "Home Front: Diaries from a Vermont military family" series chronicles their journey. Read more about their story in February's "Use Your Words" essay.