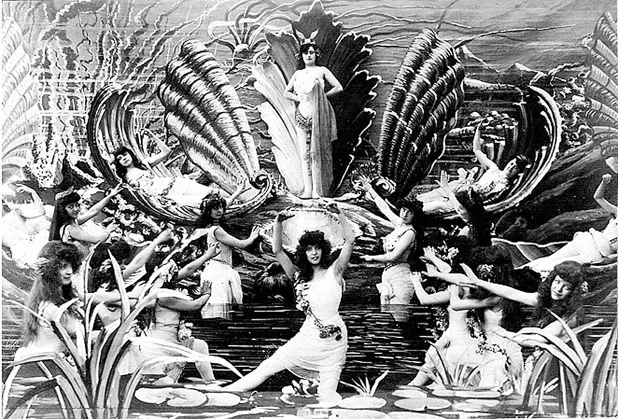 Canes."It's still National Poetry Month, and one local poet got good news last week. The University of Vermont's Major Jackson has won a Guggenheim Fellowship. Jackson edits the Harvard Review and has published his work widely in journals, including the New Yorker, as well as in three collections. The most recent one, Holding Company, came out in 2010; my review compared it to a "big, ambitious concept album."
Fans have two opportunities to hear Jackson read this week: on Wednesday at Norwich University, and on Thursday in Middlebury at "A Spring Evening With Four Vermont Writers," sponsored by the New England Review. Also reading at that event will be two Midd undergrads, Eliza Gilmore and Thomas Kivney; and Henriette Lazaridis Power, whose new novel The Clover House bears impressive blurbs.
Poetry readings, not surprisingly, are plentiful this week.
On Saturday, April 20, the Poetry Society of Vermont presents its first annual Vermont Poetry Reading at Phoenix Books Burlington. The PSOV, founded in 1947, is open to all poetry lovers, and members have signed up to read brief selections from their work.
The Burlington Writers Workshop is another quiet congregation point for local writers; it's free, open to the public and dedicated to the practice of peer review.
But it won't be so quiet this week, when it releases an anthology called The Best of the Burlington Writers Workshop 2013, funded through Kickstarter and featuring selections from 13 Vermont authors. They include Shelagh Shapiro, host of "Write the Book" on the Radiator, Vermont Public Radio commentator Anne Averyt; and Tony Whedon, author of the poetry collection Things to Pray to in Vermont from Midlist Press.
You can pick up the anthology at the BWW's reading and celebration on Thursday.
In Montpelier, the Kellogg-Hubbard Library has a slew of ongoing National Poetry Month events as part of PoemCity. Catch a reading by Massachusetts poet Steven Cramer on Wednesday, April 17, at 7 p.m. Or register for workshops with names like "Poetry That Heals," "Writing Nature Poetry" and "Think Like a Poetry Editor."
Verse won't be a likely focus for students at the Vermont College of Fine Arts' new film program, starting next fall. But snappy dialogue skills should come in handy. The school recently announced the addition to its faculty of Brandon Cole, an award-winning screenwriter and playwright known for his work with actor John Turturro on films such as Mac.
If you like your movies silent (and, perhaps, saucy), check out a Thursday night showcase presented by the Main Street Landing Performing Arts Center. It's a benefit for the Burlington Film Society and Spielpalast Cabaret, which will preview its new show after the selection of silent-movie shorts and clips. With "creative attire" encouraged, we're hoping some of you turn yourselves out like hipsters of the Weimar era. Now, that's worth writing a poem about.
Norwich Writers Series: Major Jackson: Wednesday, April 17, 7 p.m., in the Multi-Purpose Room, Kreitzberg Library, Norwich University, in Northfield.
"A Spring Evening With Four Vermont Writers:" Thursday, April 18, 7 p.m., at Carol's Hungry Mind Café in Middlebury. nereview.com
Poetry Society of Vermont First Annual Vermont Poetry Reading: Saturday, April 20, 2 to 4:30 p.m., at Phoenix Books Burlington. poetrysocietyofvermont.org
'The Best of the Burlington Writers Workshop 2013' celebration: Thursday, April 18, 6:30 p.m. at the BCA Center in Burlington.
Poemcity events all month: poemcityvt.wordpress.com
'An Evening of Silent Films and Cabaret:' Thursday, April 18, 6 p.m. at Main Street Landing Film House in Burlington. $10 suggested donation. burlingtonfilmsociety.org